WM Market Reports
UHNW Individuals And "Decumulation": Revenue Opportunities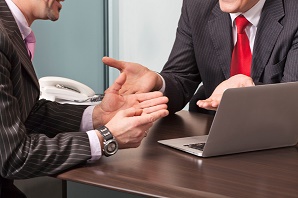 Digital decumulation model
Even though retirement assets make up around 12 per cent of total financial assets in the US, decumulation often marks the denouement of the client–wealth manager relationship. Too often, advisors wind down their interaction with clients in their middle and late retirement stages, leaving many retirees asset-rich and advice-poor at a time when their needs are most complex.
Individuals in the affluent and lower-end high net worth segments with between $250,000 and $5 million in wealth are especially affected by the advisory gap in the decumulation phase.
The heretofore high costs of serving retirement needs, complexity and a traditional emphasis on accumulation have made advisors reluctant to work closely with clients in a decumulation stage who aren't ultra-wealthy.
But an advisor-led, digitally-enabled decumulation model can change the way in which firms view working with retirees, the BCG report stated.
Wealth advisors should consider setting up next-stage meetings with decumulating clients to understand their concerns, and communicate priorities for subsequent stages of retirement.
Advisors can aggregate accounts and then feed them into a client analytics engine. Using an all-in-one dashboard on a tablet, advisors can give clients an overview of their asset portfolio and walk them through potential decumulation scenarios.
The digital backbone underlying this model addresses key pain points for advisors - making it easy for them to update information and support clients in this large demographic in a sustainable, scalable fashion.
Decumulation opportunities
Revisiting plans at least once a year allows financial advisors to help clients rebalance their portfolios and adjust decumulation rates accordingly. Advisors can also serve as a life coach, suggesting ways in which clients can invest their time as well as their money.
Wealth managers also have a compelling "whitespace" opportunity to work closely with employer-sponsored retirement plans. For example, they and plan sponsors can identify ways to engage directly with individuals in the middle stages of their working lives by providing onsite financial education classes or by hosting community events, enabling advisors to establish trusted relationships that go beyond financial management.
Wealth managers should revise their decumulation "scorecards," the report concluded.
Traditionally, advisors have operated on the assumption that spending more time in front of clients leads to more revenues and better scorecards. As a result, they have been predisposed to invest more heavily in relationships during the accumulation stage than during decumulation.
To overcome this structural bias, wealth managers must change their incentive schemes, the report counseled, moving away from quantitative metrics such as assets, revenues and profits, and instead focusing on client satisfaction for those in the decumulation phase.