People Moves
Summary Of North America Moves In Wealth Management - April 2021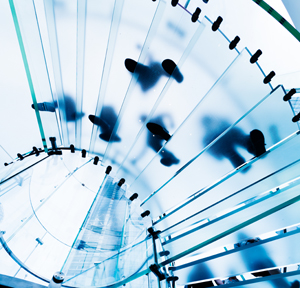 The latest monthly roundup of moves in the North American wealth management market.
New York/London-listed Burford Capital, the litigation finance firm, appointed Kenneth A Brause as chief financial officer. Krause is based in New York.
Kim Kilman, Burford's current CFO, was appointed in August 2019 to serve for up to two years, after having previously served as senior advisor since 2017. Brause has 35 years of experience in the financial services industry, concentrating on specialty finance. Most recently, he was CFO of OnDeck Capital, a New York Stock Exchange-listed specialty lender.
BanyanGlobal Family Business Advisors named Dennis T Jaffe, PhD as a senior research fellow. Dr Jaffe has been a prominent figure in family enterprise consulting for more than 40 years. He is an organizational consultant and clinical psychologist who helps multi-generational families to develop governance practices. Dr Jaffe is also a published author.
Advisor Group recruited Illinois-based Ambassador Wealth Management to join its network. AWM, which oversees $257 million in client assets, joined the network through its subsidiary and network member firm Woodbury Financial Services. Ambassador Wealth Management is led by president and chief executive Phil Battin, an industry veteran with nearly three decades of experience. The firm specializes in investment management services, tax, retirement and estate planning, college funding, defined benefit plans and more. In addition to Battin, the firm includes managing executive and wealth manager Mike Calabrese, and portfolio design director Robert Teske.
Market data vendor Exchange Data International hired Stephen Straker as head of business development for Canada. Straker, who is based in Toronto, will lead EDI's programs in Canada. A former head of sales at GFT Group, Straker started as a trader on the floor of the Toronto Stock Exchange. He has spent his career of more than 25 years in financial markets as a trader and investment advisor.
KeyCorp appointed Joe Skarda as president of KeyBank Wealth Management. Skarda is responsible for developing and carrying out Key's wealth management business strategy. He is based in Chicago and reports to Victor Alexander, head of consumer banking at Key.
Skarda took over from Terry Jenkins, who retired as president of Key Private Bank in March. Skarda took an expanded role; he runs Key Private Bank, Key Family Wealth as well as the mass affluent segment/business. With nearly 20 years of wealth management and banking industry experience, Skarda previously worked at JP Morgan Chase, serving most recently as a managing director and head of the bank's US wealth management Central Division.
Raymond James brought over financial advisors Chuck Rebhan; Kevin D Maher, Edward Lombard and Gregory Lowder to its independent advisor channel in Jacksonville, Florida. The advisors were formerly at Ameriprise Financial Services. They joined the Agility Wealth Management team in the Jacksonville Town Center office, which is managed by Paul Wood.
Rebhan has been in the financial services industry for over 22 years. Rebhan is a graduate from Florida State University, where he earned a BS in business. Maher has more than 20 years of experience in the financial services industry, beginning his career at Morgan Stanley. Lombard has more than 22 years of industry experience, beginning his career at UBS before serving clients as a financial advisor at Wells Fargo Advisors and Ameriprise. Lowder has been in the financial services industry for over 27 years. He began his financial services career in 1993 at Prudential Securities. His background also includes roles at First Union Brokerage, UBS and Bank of America.
Sanctuary Wealth, the US network of advisory firms, brought over its second San Antonio-based team, JDK Wealth Advisors. The firm is led by managing partners Brad Johnson, Randy Daniels and Jonathan Klug, who collectively spent more than 30 years with Merrill Lynch, ably assisted by director of operations Martha Ortega.
Advisor Group, the US wealth management network, appointed Philip Blancato as chief market strategist for the entire organization, adding to his position as president and chief executive of Ladenburg Thalmann Asset Management.
UBS Private Wealth Management recruited a three-person team managing more than $1.8 billion in assets. It joined in UBS's South Florida market. Led by financial advisors Doris Neyra and Melissa Van Putten-Henderson, the team also includes relationship manager Gina Jamurath. Based in UBS's Miami office, the team reports to Karl Ruppert, South Florida complex director at UBS Private Wealth Management.
Steward Partners Global Advisory, which is associated with Florida-based Raymond James, added Poljak Group Wealth Management in Shreveport, Louisiana, a firm that has previously been associated with Morgan Stanley. The business, which has eight members, led by brothers Denis and Davor Poljak, oversees more than $500 million of assets.
The Coury Firm, a US multi-family office and business advisory platform, hired Sam Delestienne as managing director of business advisory and named Thomas Deutsch the MD of private wealth. Delestienne oversees its corporate and business advisory services. Prior to this, Delestienne was vice president of corporate development at Wabtec Corporation, where he led strategy and all activity related to M&A, joint ventures and divestitures. Deutsch's background includes more than 15 years of portfolio management and investment research at Neuberger Berman, Lehman Brothers, and Matrix Private Capital Group.
Duff & Phelps Investment Management, an affiliate of Virtus Investment Partners, appointed Susan Ford as a managing director. Ford, who works in the institutional business development space, represents Duff & Phelps' array of listed real asset strategies including global listed infrastructure, and global real estate. She has more than 10 years of experience in institutional business development, client service, portfolio analytics, and corporate strategy. Most recently, Ford was a vice president at Cohen & Steers where she was responsible for relationship management and business development for clients in the public, endowment and foundation, corporate and sub-advisory channels.
Advisor Group recruited GL Capital and East Coast Advisory, which are wealth management practices based in Pennsylvania. Founded in 1998, GL Capital is a Lemoyne, Pennsylvania-based firm that oversees $175 million in client assets. Led by Matthew Granite with support from Wayne Logue and Chip Thrush, the firm focuses on wealth management and retirement services for clients in the Harrisburg region. Based in West Chester, Pennsylvania, East Coast Advisory is led by Ed Campbell. Campbell runs the firm with Ryan Gray, Christine Scott, and Michael Cernek, and the four financial professionals collectively manage $148 million in client assets.