People Moves
Who's Moving Where In Wealth Management? - Lafayette Square, Informa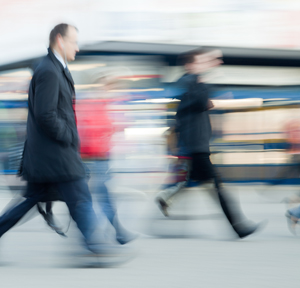 The latest senior moves in wealth and asset management from across the US.
Lafayette Square
Lafayette Square, an impact-driven, minority-owned investment platform, has appointed Ommeed Sathe as head of strategy. In this new role, Sathe will lead various thematic impact-driven investment strategies within Lafayette Square.
Sathe was previously the head of the impact investment unit at Prudential, where he managed more than $1 billion across alternative asset classes and investment strategies. Before Prudential, Sathe was head of real estate development for the New Orleans Redevelopment Authority in the immediate aftermath of Hurricane Katrina. Sathe earned a master's degree in city planning from the Massachusetts Institute of Technology, a Juris Doctor degree from Harvard Law School, and a bachelor of arts degree in neuroscience and urban planning from Columbia University.
Lafayette Square was founded in 2020.
Informa Connect
Informa Connect, the events business, has appointed former ECHELON Partners managing director Mark Bruno as managing director of wealth management, a new role at the firm.
Bruno will build out the firm's wealth management media and event properties, which consists of WealthManagement.com, Inside ETFs and Inside WealthStack. Bruno brings more than 20 years of experience in the wealth management and asset management industries to Informa.
His previous firm, ECHELON Partners, provides investment banking, consultancy and data to the wealth management sector in areas such as mergers and acquisitions. ECHELON's quarterly reports on M&A are a guide to the scale of such activity in the North American sector.
Prior to ECHELON Partners, Bruno was MD and associate publisher at InvestmentNews.