People Moves
Who's Moving Where In Wealth Management? - DA Davidson, Withers, Others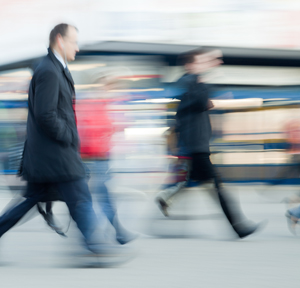 The latest senior moves in wealth and asset management from across the US.
DA Davidson
DA Davidson & Co is opening a new office in Harrisonbug, Virginia, and is bringing over a five-person team that had previously worked with Truist. The team is called the Marshall & Whatley Investment Group.
The group includes:
Travis Marshall, senior vice president, financial advisor. Marshall joins after working in the financial industry for 13 years. He holds a bachelor's degree from Virginia Tech and has earned the Accredited Asset Management Specialist professional designation.
Nichole Whatley, SVP, financial advisor. Whatley has served as a financial professional with Truist since 2007. She holds a bachelor's degree from the University of Tennessee, Knoxville, and has earned the Accredited Asset Management professional designation.
Jordan White, financial advisor. White has served as a financial professional with Truist for four years. He holds a bachelor's degree from James Madison University and a master's degree from Virginia Commonwealth University.
DA Davidson & Co is an employee-owned financial services firm offering a range of financial services and advice to individuals, corporations, institutions and municipalities nationwide. It was founded in 1935, its headquarters are in Montana, and its corporate offices are in Denver, Los Angeles, Portland and Seattle.
Envestnet
Envestnet, the New York-listed wealth management systems firm, has appointed Chris Shutler as head of market intelligence, taking the role from Karen Lanzetta, managing director and head of market research, who has left the firm and retired.
Shutler, who is based in Chicago, reports to Rich Aneser, Envestnet's chief strategy officer. Shutler was previously at William Blair & Company, where he spent 13 years in equity research, including 11 years as a research analyst focused on wealth management, asset management and financial technology. He previously worked for Credit Suisse as an associate analyst covering educational and business services companies. He holds the Chartered Financial Analyst designation, and received his BBA degree in finance and business economics from the University of Notre Dame.
"By staying on top of the drivers influencing the actions and behaviors of advisors and their clients, Chris's WealthTech industry insights can ensure the Envestnet financial wellness ecosystem continues to provide what our customers need from us," Aneser said. "Chris will provide all Envestnet constituents with the actionable intelligence to further connect and expand the solutions for creating The Intelligent Financial Life™."
The firm paid tribute to Lanzetta.
"During Karen's time at Envestnet, she has been an invaluable resource and spirit inside our company, while also having made a tremendous impact on our entire industry," Bill Crager, co-founder and CEO of Envestnet, said. "We can't thank Karen enough for the dedication and excellence she has displayed in all she has accomplished for Envestnet - and we wish her well as she moves on to the next phase of her life in retirement."
In late March, Envestnet said its Envestnet | PMC business had launched Private Wealth Consulting, a new "white-glove offering."
Withers
International law firm Withers has added wealth planning attorney Christine E Brown as special counsel to its San Francisco team. Brown joins from Fiduciary Trust International, where she was managing director and trust counsel. Previously, she worked with UBS and Credit Suisse amongst others.
Brown has almost 20 years of experience working with high net worth clients in areas such as estate planning, succession and philanthropy. She also acts as a fiduciary counsel on trust and estate administrations.
Among other moves, Withers has added new office managing partner Marsha Dungog to its team in San Francisco. Dungog advises on international income, trusts and estate tax planning.