People Moves
Citigroup Makes Raft Of Top-Level Private Bank, Wealth Changes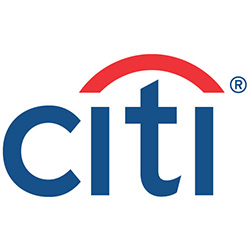 Regions
In Asia, Fabio Fontainha, head of Asia-Pacific retail banking, and Steven Lo, head of the private bank in Asia, will lead as co-heads of Citi Global Wealth for Asia. Lo will focus on Citi's client footprint and front office talent, while Fontainha will focus on the integration across teams, the harmonization of infrastructure, technology and digital platforms.
Luigi Pigorini, head of the private bank in EMEA, will expand his responsibilities to lead and manage CGW EMEA across the entirety of its wealth businesses in the region while also retaining his private banking responsibilities.
In North America, David Poole will continue as head of US consumer wealth across Citi Personal Wealth Management and the International Personal Bank. Citi said it will post the name of the head of North America Private Banking, reporting to Liu, shortly.
After 35 years at Citi, including the last 11 as head of its Latin American private bank, Jose Fuentes has told the lender that he intends to retire. Rodrigo Cordova will continue to run its Citibanamex Wealth business.
Other news roles
Eduardo A Martinez Campos will take on the role of CGW chief operating officer.
Ronna Glick is joining CGW from the firm's markets investor sales arm as its global head of client strategy and client analytics.
Running Du, who joins CGW from Citi's corporate strategy team, will become the group's chief of staff.