Philanthropy
Using Art To Fund Charitable Gifts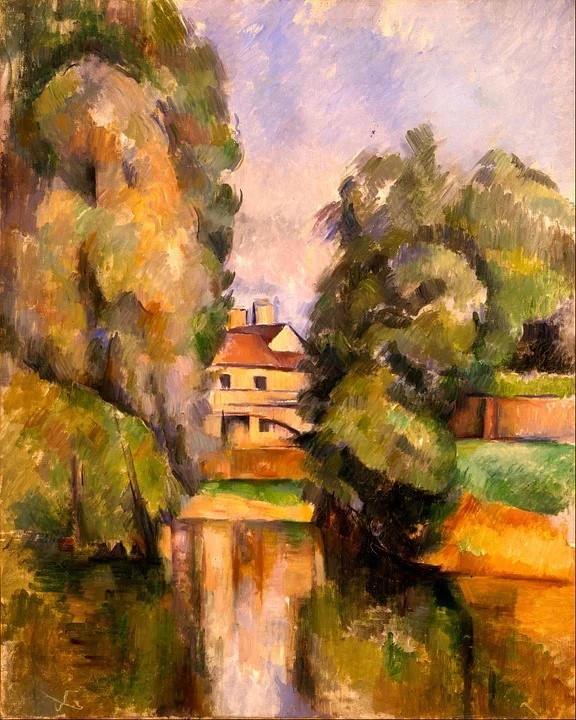 COVID-19 has created a greater sense of urgency around estate planning. Previously, families might not have spent much time worrying about large works of art and how to pass these down the generations. Circumstances are now very different, and it's necessary to address them.
How and for what purposes can works of fine art be used to make philanthropic gifts? At a time when many art galleries and museums have been shut down around the world because of the pandemic, the question of how to view and appreciate art has also taken on a new edge. Art is important in educating people about the past, present and future. It is – or ought to be – a component in education and personal development. For these and other reasons, art and philanthropy intersect in interesting ways. These gifts can also lead to controversy, such as what happens if a gift is made by a family that becomes controversial, and a gallery is put under pressure to send it back. (The controversy surrounding the Sackler family's gifts to galleries around the world comes to mind in the wake of the opioid affair).
Few people are therefore better qualified to discuss how art can fit into charitable gifts than Susan Winer and Ronald Varney. Susan Winer is chief operating officer of Strategic Philanthropy and a member of this publication's editorial advisory board. Ronald Varney is principal of his eponymous firm, Ronald Varney Fine Art Advisors.
We urge readers to jump into debate; the usual disclaimers apply to contributors' views. Email tom.burroughes@wealthbriefing.com and jackie.bennion@clearviewpublishing.com
The intersection of art and philanthropy has most often been associated with gifts to museums or institutions and the purview of the ultra-wealthy. In a recent article published in these pages, Charles Lowenhaupt addressed the complicated relationship between donors and academic and cultural institutions. This has most recently been spotlighted because of events surrounding Leon Black and MoMA, as well as the Sackler family and the Metropolitan Museum of Art, among other institutions that have received gifts from them.
Charles argues that a few "bad apples" have now made it more challenging for such institutions - museums in particular- to accept gifts of art or funds. But we would submit that such gifts are perhaps not as problematic as Charles infers. While a very small percentage of gifts to institutions may come from individuals whose motives or morals might be deemed questionable, the greater percentage of donors are motivated by their passions for art or a particular institution.
What Charles did not address was the fact that there are other ways in which art and collectibles intersect with philanthropy, particularly for charitably inclined individuals who would like to support certain organizations or causes but prefer conserving their cash assets. This is the focal point of our article.
First, let's put the current art market into perspective. COVID-19 swept throughout the world in 2020 disrupting economies and lives, and the art market was not immune. Art auctions suddenly ceased, art fairs and gallery exhibitions were cancelled, and museums closed indefinitely. However, the devastation was short-lived. A combination of self-preservation and creativity helped the art market reinvent itself by transitioning into a worldwide "virtual" mode, with nearly all its activities taking place online. By summer 2020, the major auction houses were holding blockbuster sales on elaborate stage sets in Hong Kong, London and New York, with simultaneous phone and online bidding in something akin to a very dramatic television reality show. Record prices ensued.
What makes a more stable global art market so important? Because over the course of the last 12 months, high net worth individuals and families have been acknowledging their vulnerability given the mounting rate of mortality nationally and doing a considerable amount of reprioritizing and reassessing of values. Having to stay home because of quarantine, they began taking stock of possessions, especially tangible assets such as paintings, jewelry, wine, antique cars, furniture and assorted collectibles.
We have heard from estate planning attorneys throughout the country that in 2020 they were busier than they had ever been. This was mainly caused by the need many people felt to revisit and rework their estate plans or - for many - to actually create an estate plan. One attorney talked about a client who forgot about a significant number of pieces of art that he'd stored in a warehouse and that he hadn't even looked at for years. Another ultra-high net worth family had inherited a baseball card collection that was sitting on the top shelf of a closet. They found it while cleaning the closet, and it turned out to have tremendous value. As it turns out, these are not unusual stories.
In pre-COVID times the question of what to do with all of these possessions might have been a passing thought, something to leave for the children to sort out. But a greater sense of urgency has now set in for many families as they realize that the children all too often have no interest in their parents' art and may even resent having to assume any responsibility for its ultimate disposition.
But there is an alternative, especially for those individuals who are philanthropically inclined. They can use their art or other collectibles to fund charitable gifts. Here is how that would work.
What advisors and collectors need to know
The first step is to determine if there is any real value to the art or collectibles. It is worth noting here that the art market has been changed and reinvented as a result of COVID-19. Hence the value of art in this new climate must be reconsidered, along with questions of salability and gift-potential. The art market has become increasingly vigilant in policing itself as to matters of authenticity, value and provenance. So it is important that documents are prepared or found. This information needs to be current, so art that has long been in a family collection may need to be "refreshed" as to its value and authenticity. This process often requires that relevant paperwork, such as bills of sale and exhibition or loan histories, be produced.
Often this "due-diligence" phase of valuing and authenticating art in a family collection can be a jarring experience, especially if the art is just coming to the market after decades of private ownership. Current market values may be vastly different from what a family imagines them to be, or it may be that a work long assumed to be authentic is in fact a fake. Then again, there may be thrilling surprises and discoveries of masterpieces that have long been hiding out of plain sight. This is all part of a necessary process of vetting art before it can be considered for philanthropic purposes.
The next step is to formulate a charitable plan, with the following questions and considerations in mind:
-- How does the donor want to use the funds from the sale of the art or collectibles? A specific organization? To multiple organizations working within a certain themed area?
-- Does the donor want to use all of the funds generated by the sale as a gift or only a portion? Trusted advisors should discuss the tax ramifications of the gift with their clients and determine what the best course of action should be.
-- If the donor has a charitable vehicle, a Donor Advised Fund or private foundation, would it be more advantageous to make the charitable vehicle the owner of the art and any ultimate gift come from the DAF or foundation?
-- One thing to take off the table is giving the art to an organization as a gift. Unless previously agreed to, a gift of art has little value to the non-profit which would much prefer the cash value of the piece so they can keep their lights on and continue their work.

-- Is the gift to be made during the donor's lifetime or is this part of the charitable legacy in their estate plan? Again, tax implications may help determine how to proceed.

-- If the gift is a posthumous one, there need to be clear directives to trustees to protect both the interests of the donor and the intent of the gift. This may include re-valuing the art piece(s) after death.
-- How will the art be sold? While a private sale is one approach, it can also be more complicated for a donor. Auctioning art, on the other hand, provides a two-fold opportunity: to actively promote the organization or cause(s) that will receive the funds (hence potentially encouraging other donors); and, because the proceeds of the sale will go to charity, increasing the amount paid for the piece(s) because of the intended use.
Major auction houses are well versed in creatively marketing and promoting a sale for charitable purposes. Even so, it is important that donors know what to expect and how best to work with an auction house to create the most effective sale, one that will truly maximize the sale proceeds for the charity. If they don't know how to do this, they should seek impartial advice.

There are numerous ways to promote the sale of art or collectibles at an auction that will benefit a charity. Effectively using the auction catalogue and signage, as well as any online presentations, to promote the use of the proceeds from the sale is an important consideration that should be carefully thought out.
The non-profit(s) that will receive the funds should be notified in advance so that they can piggyback on the auction with their own donors and stakeholders. They should also be prepared to receive and invest funds in amounts that may exceed what was expected.
Buyer and seller should be made aware of the tax benefits or implications connected to the sale, specifically with clear documentation on how and to whom the proceeds will be distributed and for what purpose.
A good example of a successful auction with charitable intent took place at Christie's in New York in June 2019. David Gilmour, the longtime guitarist for the rock band Pink Floyd, decided to sell a large trove of his personal collection of guitars at auction in order to benefit organizations in the fight against climate change. This was no ordinary collection, for throughout his globe-trotting career with Pink Floyd Gilmour had performed with virtually all of these instruments, and they had been photographed countless times worldwide in spectacular, arena-filling concerts. Buyers took note of this extraordinary, once-in-a-lifetime opportunity.
The sale itself was nothing short of phenomenal, with paddle registrants lined around Rockefeller Center on the day of the auction. Frenzied bidding went on for many hours and resulted in a sale total of $21,490,750 - all of it going to charity. Needless to say there was immense publicity, further shining light on the worthy causes Gilmour was supporting through this landmark sale.
But the success of this sale was only made possible by having all of the documentation, all of the planning and all of the donor's expectations carefully and completely articulated and provided to the auction house. While most donors may not have a collection, or even a piece or art or a collectable, that reaches the level of public attention that David Gilmour's commanded, a well-conceived and well-executed plan can mean that the organization a donor supports will get an unexpected and much appreciated gift that can be put to work immediately.
About the authors
Susan Winer is Co-Founder and Chief Operating Officer of Strategic Philanthropy. Based in Chicago, she is also a member of Family Wealth Report's editorial advisory board and Chairs the Social Impact and Philanthropy Domain for the UHNW Institute. She frequently writes for FWR on philanthropy.
Ronald Varney is the Principal of Ronald Varney Fine Art Advisors (www.ronaldvarney.com), founded in 2002 and headquartered in New York. The firm advises individuals, families, trusts and foundations on a range of art-related issues, notably the sale of large and complex collections.