Strategy
Israel's Accord With The UAE Brims With Private Banking Potential - Citigroup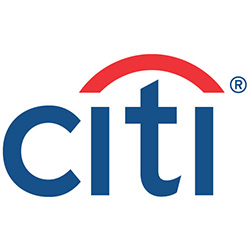 The "Abraham Accords" between Israel, the UAE, Bahrain and Morocco create important opportunities for trade and investment flows. One of the world's largest private bank argues that its footprint and capabilities put it in a strong position to tap into this story.
Amidst all the grind of dealing with a pandemic, one matter that might have slipped under wealth managers' mental radar is how Israel and the United Arab Emirates have improved their diplomatic relations.
This paves the way for an upsurge in investment and commercial relations and adds to how the jurisdictions have led the world in rolling out vaccines.
In the light of this, some firms are very much aware of how important this improved relationship is. Citi Private Bank realizes that the Abraham Accord – the pact that was signed last year via the intermediation of the former Donald J Trump administration – is big news in the countries. Israel has also signed accords with Morocco and Bahrain.
Israel punches above its weight in areas as crucial such as IT, life sciences, irrigation/water use and agriculture technology. The UAE has oil wealth that seeks diversification and new sectors in which to invest. Israeli investors like real estate – and there's plenty of that in places such as Dubai.
And a private bank which can help investors navigate their way around a new market, tap into analytical resources and with a strong balance sheet, is in a strong place to exploit the Israel/UAE connection. The US bank's private banking business produced some robust numbers in 2020. As reported in January, private bank revenues at the US-listed bank were $894 million, rising by 6 per cent on a year ago, driven by "strong client engagement," particularly in capital markets, as well as improved managed investment revenues and higher lending.
"The Abraham Accords are the perfect fit. There are interesting investment opportunities in that part of the world that had been unavailable for Israeli investors," Aviram Shacham, head of Citi Private Bank in Israel, told this news service in a recent call. He spoke alongside Neil Corney, chief country officer of Citigroup in Israel, and Mark Mills, who is head of Citi Private Bank in the UAE and team head for the Gulf and Pakistan.
Their excitement about the market potential is palpable.
Aviram Shacham said he and colleagues visited Dubai late in 2020 in a period when lockdowns did not apply, and soon realized that investors there were very keen on doing business with Israel. "Talks between both sides are now much more in the open," he said.
Mark Mills agreed.
"Israel and the UAE are going to be good business partners. What we [UAE] have in terms of excess capacity, Israelis are interested in," Mills said, adding that Israel is interested in the tourism and leisure opportunities in the Gulf. The UAE is also a net importer of the kind of tech know-how that Israel has in areas such as desalination, electronics, water management and infrastructure.
Shacham said the two-way mutual interests from the countries are considerable.
"Israeli entrepreneurs are looking for the next big thing in areas such as real estate, such as the US. And they have also moved to Europe – to Germany, specifically," he said, adding that they are now going to be able to explore the Gulf market.
Israel-based tech firms are the second-highest cluster of firms on the Nasdaq behind those based in the US – a fact that often surprises people when pointed out for the first time.