AssetMark Names New CEO, President
Editorial Staff, February 25, 2021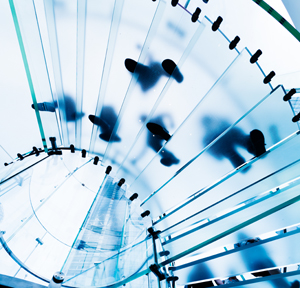 The new holders of these posts take over from Charles Goldman, who will serve as a consultant for a year to help the transition.
Wealthtech firm AssetMark has named Natalie Wolfsen as its new CEO and Michael Kim as the new president, with effect March 3. They take over from Charles Goldman, who is leaving as president and chief executive.

Goldman will assist in the transition by serving as a consultant to the company for one year. Wolfsen will also join the AssetMark board of directors.

Wolfsen, who most recently served as AssetMark's executive vice president and chief solutions officer, brings to her new position more than 25 years of experience in investment product management, investments, digital product development and marketing.

In her most recent role, Wolfsen led the company's strategy and solutions group, managing the development of solutions and services for financial advisors. Additionally, she oversaw investment teams, managing due diligence and the ongoing evaluation of new outsourcing solutions.

Kim most recently served as executive vice president and chief client officer at AssetMark. Kim brings to this role more than 25 years of experience working with financial advisors in various capacities, including 10 years at AssetMark. Prior to joining AssetMark, Kim was an executive at Fidelity Investments, overseeing RIA sales management, relationship management and practice management.

"I am very pleased that the entire AssetMark organization and I will continue to benefit from Michael's leadership, strategic thinking and diligence," said Wolfsen.

AssetMark operates a platform that comprises technology, personalized and scalable service and curated investment platform solutions. It had $74.5 billion in platform assets as of December 31, 2020.