PIMCO Names New Asia-Pacific Head Amid Top-Line Reshuffle
Tom Burroughes, Group Editor , February 25, 2021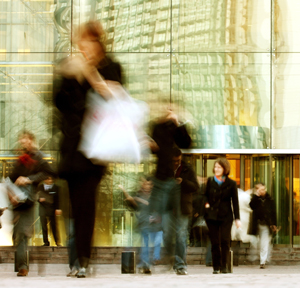 The head of the large debt fund management group is taking up a new role in PIMCO's home country, and a replacement has been named. The firm also announced a number of other changes.
PIMCO, the fixed income investment manager with $2.21 trillion in assets under management as at end-December, 2020, yesterday announced that its head of Asia-Pacific, Kimberley Stafford, is moving to the firm's Newport Beach office in the US as global head of the firm's product strategy group. She will move in the middle of this year.

In her new role, Stafford will oversee traditional strategies and alternatives, which include PIMCO's private strategies and hedge funds. Stafford has been a member of PIMCO's executive committee for five years and will also serve as a trustee on the board of PIMCO Funds, alongside Peter Strelow, MD, co-chief operating officer and chairman of PIMCO Funds.

As part of the change, Alec Kersman, managing director, will become PIMCO's new Asia-Pacific boss. Kersman is head of strategic accounts in US Global Wealth Management. Both people will report to Emmanuel Roman, PIMCO's chief executive.

The firm also announced other key leadership roles: David Fisher, MD and head of traditional product strategies, will become co-head of US GWM Strategic Accounts alongside Eric Sutherland, MD and president of PIMCO Investments LLC. Fisher, who has spent 13 years as a leader in the product strategy group and also serves as a trustee of PIMCO Closed End Funds, will relocate to the New York office.

He and Sutherland will report to Gregory Hall, MD and head of US GWM.

Ryan Korinke, head of hedge fund and quantitative strategies, based in Hong Kong, will join PIMCO's executive office in Newport Beach. He will report to Roman.