Philanthropy
Philanthropists Unleash Donations In 2020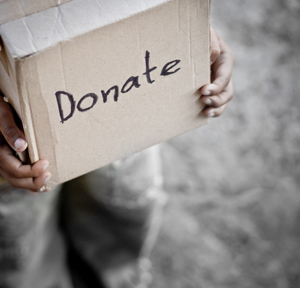 More data has come through to confirm how last year's pandemic triggered an upsurge in giving, requiring advisors to intensify their work in ensuring clients' plans stayed on track.
Philanthropists have pushed up donations sharply as the COVID-19 crisis and other forces struck, as new figures and comments show.
Schwab Charitable, the US donor-advised funds provider and philanthropy services group, this week said donors granted $3.7 billion to nearly 100,000 organizations through 830,000 grants in 2020. This represents a 35 per cent jump in dollars granted and a 39 per cent increase in the number of grants to charities. Additionally, more than half (56 per cent) of respondents to the group's survey of donors said they intend to increase donations over the coming 12 months.
Data showed that 74 per cent of donors supported at least one new charity in 2020 in addition to organizations they had supported in the past; some 60 per cent of grants in 2020 went to organizations within a donor's own state; 62 per cent said they increased the amount they gave to charity in 2020.
"As I read about charities helping people impacted by the pandemic," noted Schwab Charitable donor Marsha Y from Oregon, "I tended to send money to them on an ongoing basis rather than just once a year. I doubled the amount of my normal grants."
The top charities supported by donors in 2020 included Feeding America, Doctors Without Borders, Salvation Army, Planned Parenthood, and Campus Crusade for Christ.
Wake-up call
"What this [COVID crisis, political unrest, etc] has shown is that the underlying systems in our society are quite fragile. It is about making our society more stable and equitable," Donzelina A Barroso, director of global philanthropy at Rockefeller Philanthropy Advisors, told this publication in a call.
"The ultra-wealthy are giving huge amounts. Families we talk with are in this for the long haul," she said.
The role of Donor Advised Funds, and payments from them, has "skyrocketed", Barroso said.
According to industry data, about $12 billion of philanthropic assistance was donated in the first six months of this year, she said.
Earlier this year, as markets were hit, some charities were concerned about assets under management and the impact on their activity. Market recoveries have helped assuage those concerns, she continued.
Among current trends, Barroso said clients understand how to leverage their impact by working in partnership with local governments, and grasp the benefits of collaborating with other donors rather than going it alone. The vast majority of donors are happy to go public about what they do; a few may prefer to remain anonymous.
The prospect of tax changes under a Biden administration etc has not really affected giving. Some clients are in fact "doubling down" on their giving at the moment. The prospect of more stable financial markets in 2021 is actually a bit of a help, Barroso added.
Donor Advised Funds are an increasingly important philanthropy conduit in the US. They have been criticized at times: Much of the debate about DAFs' tax deductible status hinges around the pay-out rate and the speed with which money placed in them is distributed to causes.
See here for a commentary on the role of HNW philanthropy and the pandemic from Susan Winer.