White Papers
Fee-Driven Financial Planning Gains Ground - Study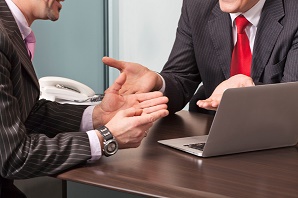 The white paper tracks trends in financial planning, the rise of fees and the structure of charges that wealth managers have brought out since 2015.
The number of wealth management clients who have a financial plan has risen over the past five years, suggesting that the chorus of calls for the industry to be planning-led rather than driven by product offerings might be bearing fruit.
Envestnet | Moneyguide, the wealth management systems and technology group, has published a white paper, based on a poll of more than 1,600 advisors in September, that suggests financial planning services are expanding. Many advisors are charging fees for this service and fees have increased.
More than half (55 per cent) of advisors' clients have a financial plan in 2020, up from 48 per cent in 2015. In addition, advisors providing comprehensive planning grew by 39 per cent from 2017, the survey said. Three out of four advisors charge some type of planning fee. The number of advisors charging a fee, commission, or via assets under management for financial planning has jumped to 72 per cent, rising by 8 per cent from 2017. Of the 38 per cent of advisors who charge a separate fee for a financial plan, almost two thirds (65 per cent) charge a flat fee and almost one in five (18 per cent) charge an hourly fee. Some 8 per cent charge a subscription fee.
The findings chime with examples of how registered investment advisors, as a business model in the US, have been expanding, playing to demand for fee-based advice and independence from selling pressure from larger institutions. This is not unique to the US - the UK market, for example, has seen such a shift in how wealth managers charge for their services following regulatory changes about nine years ago.
Additionally, 29 per cent of advisors who charge some type of fee are thinking of adopting a different fee model in the future. For example, of those advisors, 44 per cent are now considering implementing a subscription model in the next 12 months.
Financial planning fees are rising. Since 2015, flat fees have almost doubled, averaging $2,482, and hourly fees rose by almost 25 per cent, to $257. On the other hand, those whose charges are linked to AuM have maintained a steady fee rate of around 1 per cent since 2015.
"According to our research, more advisors are offering comprehensive financial plans in 2020 than three years ago," Tony Leal, president of Envestnet | MoneyGuide, said. "While we are encouraged by this data, we are not surprised. Today, financial planning has taken its rightful spot as the center-piece of wealth management, as it is a critical piece of the financial wellness puzzle. From saving to spending, budgeting, borrowing, and more, clients want to discuss their entire financial picture with advisors – and this survey finds advisors are being able to charge more for these services."
The paper is entitled State of Financial Planning and Fees: The Bigger Picture.