Financial Results
UBS Group, Global Wealth Management Results Shine As CEO Prepares Handover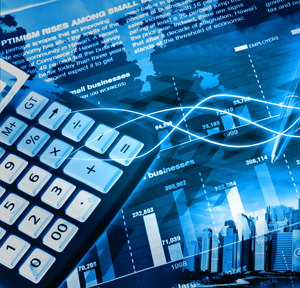 Sergio Ermotti, who is handing over to new CEO Ralph Hamers at the end of this month, is able to sign off with a strong set of results for the third quarter, driven by wealth management and investment banking results in particular.
The global wealth management arm of UBS clocked up pre-tax profit of $1.057 billion in the three months to the end of September, rising by 18 per cent year-on-year, and earning record Q3 pre-tax profit in Asia and the Americas.
The Zurich-listed bank said in a statement today that GWM's results were driven by lending growth and higher transaction-based income, while costs fell.
Operating income grew by 3 per cent on continued high levels of client activity and greater market volatility, causing a 16 per cent rise in transaction-based income. Net interest income slipped by 2 per cent, however, as further pressure from lower dollar interest rates was mostly offset by higher revenues from lending. Recurring net fee income also reduced marginally, with shifts in invested assets into lower-margin funds and advisory mandates.
Net credit loss recoveries were $22 million, UBS said, primarily reflecting a $29 million release on a stage 3 single structured margin lending position. The cost/income ratio narrowed to 75.7 per cent, down 2.6 percentage points from a year ago, as operating costs fell by 1 per cent.
UBS said its invested assets rose to an all-time high of $2,754 trillion. Net new money was $1.4 billion, with tax-related outflows in the US of $5.5 billion.
The overall UBS group results, covering all divisions, logged a pre-tax profit of $2.578 billion, surging by 92 per cent year-on-year, or +41 per cent on an adjusted basis to $2.053 billion. Net profit attributable to shareholders was $2.093 billion, rising by 99 per cent year-on-year. Besides the strong GWM results, figures were boosted by strong stock and bond trading activity in the investment bank over the period as markets became more volatile.
Investment bank pre-tax profit was $632 million for the quarter, skyrocketing by 268 per cent on the same quarter of 2019. Global markets revenue rose by 42 per cent on higher client activity levels, resulting from market volatility, notably within equity derivatives, credit, foreign exchange and cash equities, UBS said.
Outlook, new CEO
Looking ahead, Switzerland's largest bank struck a sanguine note as it commented on what COVID-19 and associated disruptions will mean.
"The majority of our credit exposures are either with our global wealth management clients or in Switzerland, and are of high quality. The rebound of markets and the effective crisis management measures in Switzerland have helped to further mitigate the risk in our credit exposures. As a result, at this stage, it is reasonable to expect credit loss expense in the fourth quarter of 2020 to remain markedly lower than in the first half of the year. Our ongoing growth initiatives and other actions to drive net interest income should offset US dollar interest rate headwinds," UBS said.
"Going forward, the pandemic and political uncertainties may lead to periods of higher market volatility and could affect client activity positively or negatively," it said.
The Q3 results mark the end of Sergio Ermotti's tenure as CEO; earlier this year he announced that he was standing down, having held the post since 2011. Ralph Hamers, formerly of ING Group, will become the new CEO from 1 November.
"I am proud of the contributions all of our employees have made day in and day out over the years, particularly in the current challenging environment. Our ability to focus on clients and achieve such strong financial performance over the first nine months of this year speaks to this. UBS has all the options open to write another successful chapter of its history under Ralph's leadership," Ermotti said.