Fund Management
Merrill's Sows the Seeds of Confidence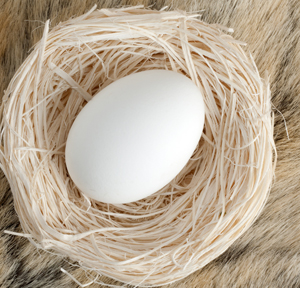 Fresh from announcing strong profits, Merrill Lynch said it is exploring acquisitions in the retail and private client brokerage industry. A...
Fresh from announcing strong profits, Merrill Lynch said it is exploring acquisitions in the retail and private client brokerage industry. America's largest private client stockbroker believes it can take advantage of what it sees as consolidation trends in wealth management.
James Gorman, president of Merrill's global private client group, told investors at a financial services conference that he expects "several transactions in the retail space" over the next two years. He added that Merrill is "systematically reviewing" potential acquisitions in view of the current consolidation in the sector.
Mr Gorman said acquisition targets would be sought mainly in the US, although buys in the rest of the world would also be considered.
In his presentation, Mr Gorman said Merrill is also aggressively expanding by hiring brokers, called financial advisors by Merrill. The company ended 2004 with 14,100 advisors in more than 600 offices, up about 5 per cent from a year ago. It expects to add between 600 and 700 annually over the next three years.
Mr Gorman added that Merrill's brokers are more productive than those at its biggest competitors. He said the average Merrill broker brought in $711,000 in 2004, compared with an average of $433,000 for brokers at Merrill's largest competitors.
He added the average Merrill broker oversees $96 million of assets, compared with $81 million at Smith Barney, the second-largest brokerage firm by number of financial advisors in the US. Mr Gorman said that last year Merrill brokers increased their production at double the rate of all competitors.
Merrill Lynch said on Tuesday it had record 2004 earnings of $4.4 billion. The private-client group had pre-tax earnings of $1.9 billion on $9.8 billion of revenue, up 23 per cent and 11 per cent respectively, from the previous year.
Mr Gorman also said the unit is getting closer to Merrill Chief Executive Stan O'Neal's goal of achieving a 20 per cent pretax profit margin in all its businesses. The private-client group's margin was 19.1 per cent and hit 19.8 per cent in the fourth quarter.
Mr Gorman added that Merrill has $464 billion of assets from accounts with $1 million to $10 million of assets and another $395 billion from clients with $10 million or more. In contrast, it has just $31 billion in accounts with less than $100,000.
"It is time that this industry grew up and realized we have a real private banking need," Mr Gorman said in his talk. "Some clients are completely uneconomic for the model and get no advice at all."
Mr Gorman also gave an update on new products that Merrill has been marketing. The company has issued about 150,000 credit cards in the last year through a joint venture with MBNA Corp.
He also said that about 90 per cent of Merrill brokers sold mortgages to clients last year, with an average of 6 loans per broker, compared with just 40 per cent in 2000 when Merrill started promoting the home loan product.