Strategy
Will Equity Answer Wealth Management's "Compensation Conundrum?"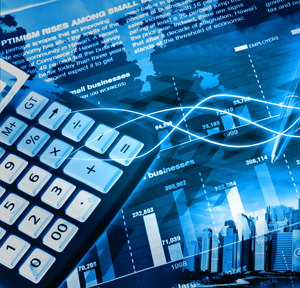 Compensation, recruiting, retention and equity are the main factors that cause wealth management firms' owners sleepless nights. Where does equity fit into the picture and how can organizations understand its role better in taking businesses in the right direction?
What keeps owners of wealth management firms up at night? Compensation, recruiting, retention and equity certainly top most lists.
According to Schwab's most recent Compensation Report, median compensation costs are 70 per cent of revenues for firms with over $100 million in AuM.
The advisory industry is also grappling with a severe shortage of quality talent. Accordingly, 76 per cent of firms are planning to hire from external sources in the next 12 months, and close to half of those hires will come from other RIAs, according to the Schwab report.
And to attract new talent, nearly three-quarters of RIAs surveyed by Schwab who are recruiting staff from other independent advisory firms say they plan to share equity with non-founders.
But hard-earned - and increasingly valuable - equity is literally an owner's most significant asset, and some are understandably loathe to relinquish it.
As a result, many fast-growing RIAs face what valuation firm Mercer Capital calls a "compensation conundrum." Firms that aren't ready to bring on an equity partner need to figure out how to structure employee compensation to be able to recruit and retain quality advisors. And those firms which are ready to offer equity must be able to carefully structure compensation and their P&L statement.
Make employees "income partners"
It's not difficult for employees at a wealth management firm to figure out the company's profits based on its assets under management and the fees it charges clients.
The employee can then compare their compensation with the firms' profits as well as with what the owners are taking home. Even if their salary is paying them well, an RIA employee of a growing firm may feel that they are not being adequately rewarded for contributing to the firm's growth and resulting profits.
But if the company's principals aren't ready to dilute their ownership and offer equity, what can they do to keep their advisors happy, as well attract new ones?
Mercer suggests structuring compensation so that employees become "income partners" by offering a base salary and a bonus that is determined as a percentage of company profits.
That way "employees have the opportunity to participate directly in the upside of the business without diluting ownership positions," according to Mercer vice president Brooks Hamner, a co-author of the company's recent blog on the subject.
To ensure that the practice isn't too costly for the firm, Mercer advises partners who are shareholders to pay themselves a more competitive salary and bonus and take out less money in the form of distributions.
Balancing compensation and distributions
Wealth management firms that are ready to bring on equity partners but have paid out their entire EBOC (earnings before owner's compensation) in bonuses to minimize reported profitability also need to reconsider how both owners and employees are paid, according to Mercer.
"It is key to balance returns on labor (compensation) and returns on investment (distributions)," Mercer told clients in a recent RIA Valuation Insights. "Owners should consider compensation levels commensurate with job responsibilities and revenue productions…think about what it would cost to replace yourself if you decided to step away from the business."
After determining the appropriate compensation structure that aligns with pre-tax margins based on industry norms, firms should begin offering equity as soon as possible, Hamner said.
"Firms can be reluctant to offer equity because it's very valuable," he explained. "But firms that offer equity can include it in a compensation package that competitors can't match and attract advisors with an opportunity to share in the upside of a firm's growth. But if they wait too long to share equity ownership, the value of an equity stake is too expensive for the next generation of leadership to afford."