Report Highlights Buying, Selling Moves Of Prominent US Family Office
Editorial Staff, June 29, 2020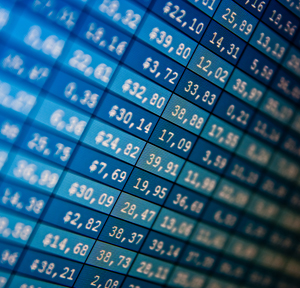 A news article sheds light on the kind of specific buying and selling habits of a US family office in which a prominent US government figure is a partner. Under rules affecting public officials, the transactions had to be disclosed.
The family office in which Andrew Saul, commissioner of Social Security in the US, is a partner has sold blocks of stock in Exxon Mobil, Danaher, and Visa, while buying equity in Autodesk, according to a report by Barron's.

The family investment firm is called Saul Partners.

Saul disclosed the trades, among others, in a form he filed with the Office of Ethics on April 29. The form was certified on June 19 and subsequently posted to OGE's site, the publication said.

Under reporting rules, US public officials have 30 days to report transactions valued at more than $1,000 by them, their spouses, and dependent children.

The report said that Saul Partners sold $500,001 to $1 million of Exxon stock on March 18. This is the partnership's first transaction in Exxon shares since Saul disclosed the matter in January 2019 with OGE showing that Saul Partners owned $1 million to $5 million in Exxon stock.

The energy giant's share price has fallen by about a third of its value this year through last Friday's close, the report said, a much larger drop than the fall in the S&P 500 Index over that period.
Saul Partners also sold $500,001 to $1 million of Danaher stock on March 18. In this case, Danaher stock rose by 11.9 per cent from the start of the year, helped by analysts who upgraded the stock because they like the firm's defensive characteristics.

In the third case, Visa, the share price is little changed since the start of January.