Wealth Strategies
Distressed Credit Can Shine, But Beware Risks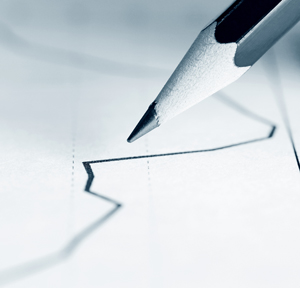 A large supply of public and private companies in distressed and default situations should emerge over the next year or so. The question, however, is what are the risks of these types of investments and how should wealth managers address them?
Investors hungering for outsized returns in a time of pandemic-induced economic uncertainty are taking a close look at distressed credit opportunities - but the attendant risks are considerable, experts warn.
A large supply of public and private companies in distressed and default situations should emerge over the next year or so, according to a recent UBS report on credit market dislocation following the COVID-19 pandemic.
This represents "a unique opportunity" for fund managers specializing in distressed markets "to deploy capital, help companies in a difficult situation and generate attractive returns," the UBS report, Opportunities in dislocated credit markets, said.
Managers are busy raising funds anticipating the coming wave of companies which will need capital as they face bankruptcy or need to pay off debt obligations or restructure, says Eric Bennett, chief investment officer for Tolleson Wealth Management, a prominent Dallas-based firm for ultra-high net worth clients.
"There's a lot of smart money being raised for this," Bennet said.
Indeed, UBS estimates that about half a trillion US dollars in credit markets are currently trading at distressed levels, with supplies growing. In the private credit space alone, UBS estimates that around 20 per cent, or $120 billion of outstanding loans, "may require borrowers to seek alternative sources of liquidity."
As of early June, some 88 companies around the world have already defaulted, according to Standard & Poor. Nearly half fell into bankruptcy and the rest missed interest or principal payments.
Distressed hedge fund and private market managers who trade in publicly listed securities, provide capital when liquidity is in short supply or help companies restructure balance sheets can provide "a good and alternative way to invest in the current environment," the UBS report said.
Caveats for clients
So what should wealth managers be telling clients?
For starters, an investment in funds specializing in distressed credit opportunities should be limited to high net worth or ultra-high net worth clients who have a high risk tolerance and can afford to have capital locked up for many years.
"The capital invested is illiquid and it could take longer than anticipated to realize a return on that capital," Bennett said. "Investors and their advisors must understand the strategy of the fund and what time horizons they are anticipating. And they should keep in mind that if a fund says three years [until liquidity] they probably mean five years and if they say seven years, it probably means ten."
Companies with distressed credit also "tend to have lower credit quality," noted Jay Lee, a private markets strategist for UBS in the Americas and one of the authors of the report. Consequently, distressed strategies "incur a high level of credit risk and potential volatility given the troubled nature of underlying companies and assets."
Funds that lend to troubled companies in need of refinancing "may not be able to find another lender" for the next round of financing, said Jon Barlow, CEO of Finitive, an online fintech platform specializing in private credit transactions. As a result, the fund may be forced to repossess the assets of the company and have difficulty selling them off at a price that will reward investors.
What's more, there's no guarantee that distressed companies which are forced to restructure will complete that process without major problems. Consequently, investors who have tied up their money for a long period of time may receive only mediocre returns.
The economy itself is also a risk factor, said UBS's Lee. While an economy that rebounds stronger and quicker than generally expected may be good news for most people, "opportunities in distressed credit might not materialize," Lee noted.