Family Office
Family Offices Increase Public Visibility - Study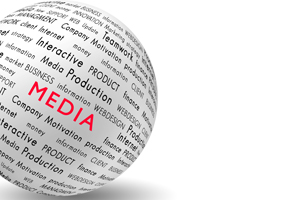 There's more evidence that family offices aren't as shy and retiring about what they do as in the past, and some of that is caused by their desire to invest directly, get a shot at the tastiest deals, and explain their values.
Family offices are increasingly becoming visible and less inclined to shun the limelight over what they put money into, according to a study that tracks their marketing and publicity activity.
A survey of 20 large family offices by BackBay Communications, a US firm, showed that 70 per cent of them have used third-party PR firms or hired in-house specialists.
More than half (55 per cent) have websites and 75 per cent produce content regularly, such as white papers and other materials. It is a far cry from when family offices had little more than a mailing address.
Family offices building websites referred to in the survey included The Rosewood Corporation; ZomaLab; Bluehaven Initiative; Pritzger Group; Equity Group Investments; Willett Advisors (which oversees the money of media tycoon Michael Bloomberg), and the website of George Soros, the hedge fund businessman and funder of political movements.
The "visibility" factor has been changing for a while. Earlier this year, for example, US data and analytics firm FINTRX noted that single family offices in the US and possibly other parts of the world are getting more open about what they do because they want to capture deal-flow - also younger wealth holders are taking control.
"Anecdotally, we've seen an uptick in the number of inbound inquiries from family office clients," BackBay founder and CEO Bill Haynes, said. "This research helps to confirm our observations that family offices are indeed more interested in marketing than in past eras and they recognize that honing their brand messages, and sharing them to key stakeholders via their website, thought leadership content, and public relations can be effective ways to inform and strengthen ties with key stakeholders."
It may be unsurprising that a PR firm should run a survey that highlights why PR is being used more. The survey covered 20 firms, rather than hundreds, so a wider study might yield a different result. Even so, the findings do chime with those from the likes of FINTRX, as referenced, that SFOs aren't as "under the radar" as before.
Beyond highlighting best practices employed by the most influential family offices, the study also explored the drivers behind the segment's new appreciation of public relations, particularly for a community that has historically sought to avoid public exposure, BackBay Communications said.
Some family offices have tried to cut out the "middleman" over investment and taken a more direct approach in private equity transactions, for example, the report said. "In this case, PR can help deal sources understand the unique appetite of family offices, while conveying key differentiators that can position the family office as a preferred buyer of certain assets," it said.
Family offices have also been among the earliest supporters and advocates of impact strategies. They now use PR to maximize influence as investors and help shape public conversations on causes which are important to them, the research found.
"In many ways, the marketing efforts of family offices are on the same maturation curve as private equity 15 years earlier," Ken MacFadyen, senior vice president and head of content development at BackBay Communications, said. "They used to perceive marketing as a risk, but websites and content are allowing family offices to test the waters and share their narrative in a controlled and measured way."
Historically, some family offices have always had a public presence, if not with modern communications technology. One of the first – that of J D Rockefeller – had a public profile because of its philanthropic support via foundations.