M and A
iCapital Consolidates Alternative Investment Platform Market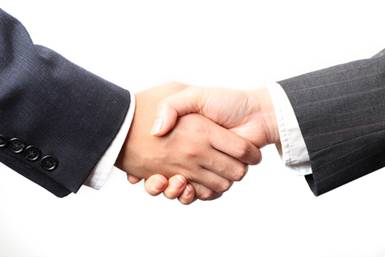 This M&A deal is not unique in this area of businesses that give HNW investors the ability to get a piece of the alternative asset class action. It suggests there is a battle for scale and reach, aided by technology, as competitive pressures build.
iCapital Network, a US-based fintech platform "democratizing" HNW access to alternative investments such as private equity, has acquired wealth advisory business Artivest.
The agreement includes iCapital's purchase of Artivest's operating businesses, the management of Artivest's 28 proprietary alternative investment funds, along with several large enterprise relationships and Artivest's "Open Network" platform, which offers a menu of alternative products and strategies to approximately 1,800 financial advisors and their high net worth investors. As part of the transaction, 28 Artivest team members are expected to join iCapital. Following the close of this transaction, iCapital will service more than $55 billion in client assets across approximately 650 funds, 115,000 underlying accounts, and more than 70 white label partners.
The purchase – financial terms of which were not disclosed – comes after iCapital announced its most recent funding round led by Ping An Global Voyager Fund. This round included commitments from strategic partners and investors: Goldman Sachs, Affiliated Managers Group, Hamilton Lane, WestCap, BlackRock, UBS Financial Services, Inc, Blackstone, and BNY Mellon. Additional existing strategic partners and investors in iCapital include The Carlyle Group, Credit Suisse, JPMorgan Chase & Co, and Morgan Stanley Investment Management.
This agreement gives iCapital scale at a time when the business of giving investors access to alternative assets has seen a number of M&A deals. Last year, alternative investment powerhouse Investcorp agreed to buy Mercury Capital Advisors for an undisclosed sum. Mercury, which has kept its leadership team, was created in 2009 by Michael Ricciardi, Alan Pardee and Enrique Cuan. The founders worked at Merrill Lynch.
"Given our shared mission to facilitate meaningful alternative investing opportunities across the wealth and asset management spectrum, this acquisition was compelling for a number of reasons," Lawrence Calcano, chairman and chief executive of iCapital Network, said.
KKR, the private equity house, is expected to convert its holdings in Artivest into equity shares of iCapital.
Artivest will continue to manage the legacy Altegris mutual fund business, as well as commodity pools that are not included in the transaction with iCapital. These vehicles will be overseen by Altegris Advisors, the existing portfolio management team, and related operational staff to ensure continuity after the transaction.
PJT Partners LP served as financial advisor and Ropes & Gray served as legal advisor to iCapital Network. RBC Capital Markets served as financial advisor and Morrison & Foerster LLP served as legal advisor to Artivest.
iCapital has been busy. In October 2019 it expanded its business links with Schwab Advisor Services, adding to a run of alliances. Among recent developments, iCapital added four senior figures to its executive team. Michael Kushner, chief financial officer; Jennifer Ashley, chief people officer; Diane Frankenfield, chief marketing officer; and Stephen Jacobs, general counsel. In April 2019 it entered into an exclusive relationship with The Nasdaq Private Bank, building a secondary market for private equity funds. In October 2018, HSBC Global Private Banking, Americas agreed with iCapital Network to speed up the process whereby clients can tap into alternative investments such as private equity at far lower minimums than operate at present. Early in 2020 it signed a partnership with Boston-based State Street.
The platform hosts investments such as private equity, credit, real estate and other "alternative" asset classes, and is part of a shift in how investors can get more access to areas previously the preserve of the ultra-wealthy or large institutions. Regulators are to some extent encouraging this "democratization" of alternative asset class investing. Late last year the Securities and Exchange Commission, the US regulator, amended the definition of accredited investor, one of the principal tests for who is eligible to participate in private capital markets. A concern that regulators around the world have had is that investors' expectations about liquidity and access to funds may not fit with what private markets involve.