Industry Surveys
Super-Rich Are Increasingly Under Attack Amid Coronavirus Crisis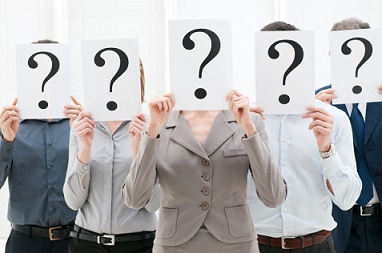 What should ultra-high net worth individuals think and how should they act if coronavirus-driven problems cause debt-ridden governments to target them? An author of a book about public attitudes about wealth and success considers the terrain.
A regular commentator in these pages, Dr Rainer Zitelmann, considers attitudes towards wealthy people and what is likely to happen as a result of the COVID-19 crisis. Dr Zitelmann has written about the misconceptions and ideas that people have about sources of wealth and the kind of people who become rich. Dr Zitelmann blends strong views with a data-driven approach. His studies of attitudes about wealth and enterprise give his conclusions considerable weight. A new book: "The Rich in Public Opinion: What We Think When We Think about Wealth", published by the CATO Institute and released in May, addresses the public's views about such matters. This essay draws on findings from that book.
Dr Zitelmann's insights have important implications. If wealthy people should not be made to feel guilty, would that mean they should be less eager to give the impression that they support tax hikes, for example? On the other hand, however, if some of the increased inequalities that people complain about are caused by central bank money printing (which tends to boost asset prices), then some redistribution of this isn't socialism as such, but correcting for a government policy. These are complex issues, of course. The pandemic also creates new inequalities, between those who still have a job, such as some working in parts of the State and private sectors, and those furloughed or who have lost their jobs and businesses. Millions of Americans have been made jobless by the lockdowns, and it is unclear how soon their plight will change. These are "policy-driven" inequalities; they are sure to have political consequences.
The editors are pleased to share these views; the usual editorial disclaimers apply. To jump into the conversation and keep debate going, email tom.burroughes@wealthbriefing.com and jackie.bennion@clearviewpublishing.com
If history has taught us one thing, it is this: In every crisis people look for scapegoats. Crises and pandemics fuel fear and insecurity, but also hostility. In most cases, this aggression is directed at out-groups, typically other nations or minorities. In Italy, for example, hatred is currently being directed at Germans, whose alleged unwillingness to help during the current crisis is being used to create associations with the Hitler era. Earlier this year, as the coronavirus crisis started to unfold, many countries registered verbal and physical assaults on people who looked "Asian". Increasingly, it is now the rich who are being targeted with threats and hostility. In particular, the media has been stoking discontent with claims that rich people and celebrities have better access to COVID-19 tests than anyone else.
Great Britain: attacks against "the arrogant super-rich"
The British tabloid daily The Sun headlined a recent op-ed: "The arrogant super-rich have no right to spend their way out of the coronavirus crisis - we're all in this together." In the article, the paper went on: "As the coronavirus pandemic sweeps across the world, some celebrities, millionaires, and members of the business class seem to believe that their wealth can be used as a form of vaccination while the rest of us face the deadly risk of infection. Such behavior is entirely against the public spirit of the moment. This is a time for unity and for respecting others, especially the most vulnerable." The tabloid continues to recall the Second World War, during which anger was also directed against the rich: "During the Second World War, when the Blitz spirit was at its peak, there was fierce hostility to rich individuals who tried to cheat on rationing regulations or avoid national service. The same contempt should now be shown to those who try to dodge the rules that promote fairness."
And The Sun's attack is not only limited to preferential access to coronavirus tests: "But it is not just in testing where the narrow self-centeredness of the rich can be found. They use their wealth to insulate themselves in other ways. Some are buying special private medical care, like intravenous infusions of vitamins and minerals to boost their immune system. Lansherhof, a private medical facility at the London Arts Club, reported this week an 18 per cent increase in enquires for its Immune Plus Support Infusion, which costs £300. The rich are also using private jet travel to avoid the rest of the public as they conduct business or fly to remote havens."
The left-leaning British broadsheet The Guardian made the following observations: "The world's richest people are chartering private jets to set off for holiday homes or specially prepared disaster bunkers in countries that, so far, appear to have avoided the worst of the COVID-19 outbreak. Many are understood to be taking personal doctors or nurses on their flights to treat them and their families in the event that they become infected." Whether these are rare exceptions or whether they are occurring more frequently remains unclear - and of course this distinction is entirely irrelevant when it comes to putting "the rich" in the dock.
Front of the line for tests?
Bill de Blasio, the mayor of New York, expressed the mood against the rich and other "privileged" celebrities when he declared that "an entire NBA team should not get tested for COVID-19 while there are critically ill patients waiting to be tested. Tests should not be for the wealthy, but for the sick." During a recent press conference, Donald Trump was also asked whether "the well-connected go to the front of the line" for coronavirus tests. "You'd have to ask them that question," he replied, suggesting that should not be the case. "Perhaps that's been the story of life. That does happen on occasion, and I've noticed where some people have been tested fairly quickly."
The New York Times recently ran an extensive article under the headline: "Need a Coronavirus Test? Being Rich and Famous May Help." The article continued: "A shortage in testing has left sick people and health care workers around the US without answers. Yet the list of celebrity patients grows every day, raising questions about privileged access." Of course, the criticism is justified if some people - perhaps because of their connections and personal relationships - find it easier to get access to tests. But articles like the one in The New York Times create the impression that the current test situation has been highlighted in order to fuel existing resentment against the rich. In addition, the article cites other "evidence" against the rich, such as their escape into "Doomsday Bunkers," even though this probably only applies to a minority of them at best.