Client Affairs
Five Things Women Going Through A Financial Transition Should Know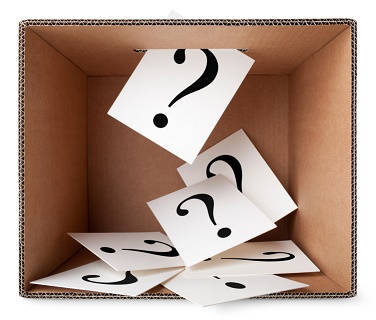 5, Avoid making financial decisions solely based on emotions
Alongside not having a clear financial plan and not being aware of one's own spending, the other mistake women going through a transition often make is forming financial decisions based on emotions without looking at the long-term consequences of those decisions. For example, many women going through a divorce or facing a recent death struggle with the question of whether they can afford to stay in the family home. It's difficult to avoid letting emotions guide the way when making that decision, but it is crucial for women to realistically assess the housing they can afford.
Some women may decide that it is best – and financially possible – for them to stay in the family home. For example, we helped one woman reach a compromise with her husband that enabled her to stay in the family home for a certain number of years so that their special needs child could continue receiving assistance in their school district. But sometimes it is not possible, or not the best option overall, for a woman to stay in the family home.
When that happens, no one can soften the emotional blow, but having a good financial advisor can help make these tough steps easier. Starting a new life can be overwhelming, and we strive to help women have as much control over their futures as possible. But having control over one's future requires making decisions based on reason, rather than solely on emotion. To help women do this, we guide them through visualizing the results of their choices by running what-if simulations so they can see what works for them or against them and their goals.
Visualization helps take the emotion out of decision making. Most women don't want to look back and say, "I wish I had known that when I was making all the tough decisions." They want to feel well-prepared and that we have their backs.
6, You don't have to go through this alone
If you are a woman going through a divorce or facing the recent death of a spouse, the most important thing to know is that you are not alone. As advisors working with women in transition, we know that this process can be extremely overwhelming in any situation. You are going from a partnership to building a financial plan to support yourself, your goals, and your new life. We will be your second set of ears, advocate, and advisor. We will look at everything, help guide you and support you during this difficult time. As part of that process, we will help you focus on the most important pieces at each phase of the transition and break the work into smaller, more digestible pieces. In sum, we help bring sanity to a very emotional process and can help you step-by-step.
We will become your partner not only through this transition but also into your new norm. We can help you feel confident that when you are through the transition, you will feel at peace with the decisions you made during it. You might be in a state of grief now and just going through the motions, but rest assured that this tumultuous period of your life is not the new forever. Be patient; it all will become more manageable and clearer.
Finally, it's important to keep in mind that you can only make decisions at certain points in life with the information that you have or had available. It is counterproductive to look back and wish you would have done something different. For example, it's futile to wish you hadn't sold the house since now the housing market has gone up. You made that decision at the time, and it was the right decision for you. Don't dwell on the past.
Instead, keep moving forward - as Ann did. Today, Ann looks back and is very grateful that she had a partner to create a financial plan and help her stay on track as she moved into her future. She's relieved she won't be a burden to her children. She was even able to help her son purchase a home, something she never thought would be possible.
The authors
Clari Nolet, CFP®, CDFA® Senior Financial Advisor
She works with clients' advisors including, but not limited to family law attorneys, mediators, CPAs, and forensic CPAs.
Prior to joining Team Hewins, Clari spent four years at Wealth Architects in Mountain View and 8 years at Opes Advisors in Palo Alto as a financial advisor assisting women in transition, giving seminars and serving as an expert witness in divorce cases. Before changing her career to finance, she served in senior positions in the semiconductor industry. Clari graduated from Suffolk University's Sawyer School of Management (Boston, MA) with an MBA in finance and St. Lawrence University (Canton, NY) with a BS in chemistry.
Patrice Cresci, CFP® Principal and Senior Financial Advisor
In addition to serving her clients as a senior financial advisor, Patrice serves as a member of the management team, where her particular focus is leading all of the firm's advisors and overseeing our financial planning processes.
Patrice attended California Polytechnic State University in San Luis Obispo, CA where she earned a BS in agricultural business, concentrating on finance and appraisal, and holds a minor in wine and viticulture.
Footnotes:
1 Darlena Cunha, "The Divorce Gap," Atlantic (April 28, 2016), https://www.theatlantic.com/business/archive/2016/04/the-divorce-gap/480333/.
2 Reshma Kapadia, "Widowed Women Highlight Wealth Gap Between Genders," Barron's (September 4, 2018), https://www.barrons.com/articles/widowed-women-highlight-wealth-gap-between-genders-1543851956.