Strategy
Morgan Stanley's E*TRADE Move: A View From The Industry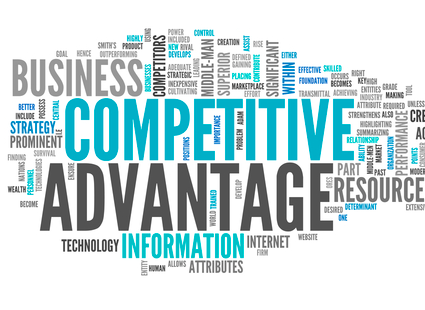 A day after Morgan Stanley announced one of the biggest M&A deals made by a bank since the 2008 crackup, a figure at a large US wealth management firm that has made big strides recently weighs in on what the transaction means.
Following yesterday's blockbuster announcement from Morgan Stanley that it is buying E*TRADE (reported elsewhere here), a senior figure in the US wealth management industry has cast his thoughts about what it means for the North American wealth management industry. (For that matter, even people outside the US will want to ponder the agreement to learn lessons.)
The comments come from Shirl Penney, chief executive of Dynasty Financial Partners. Dynasty is part of a new breed of organization in wealth management: pulling together registered investment advisors, providing them with support, capital, and advice about strategy and succession. Its own ascent reflects the "breakaway" narrative that has been a trend in North American wealth management for the past decade and more.
Penney is no stranger to making big moves – last year his firm moved its corporate HQ to St Petersburg in Florida from New York City. Such a shift is far from unusual; when Charles Schwab agreed to buy TD Ameritrade, a deal similar in many ways to the Morgan Stanley/E*TRADE one, Charles Schwab said it was moving its corporate HQ from San Francisco to Westlake, Texas.
We welcome others in the Family Wealth Report community to tell us what you think about this transaction. Email tom.burroughes@wealthbriefing.com
Shirl Penney:
"The near-term wins I see are first and foremost the piece that I think outsiders don't appreciate as much: stock plan. Combining two of the largest stock plan players will give Morgan Stanley over 4,000 corporate clients with nearly $600 billion in stock. Morgan Stanley is good at capturing reinvestment opportunity with the corporate executives, thus a huge potential win here. Though they have slowly moved away from empowering their best sales assets (their advisors) and have created internal service desks to cover more of the execs, it will been interesting to see if they let the advisors back in more or double down on desks to try to institutionalize the client accounts.
"There will also be significant cost synergy in this deal, which in large part, unfortunately, means layoffs of many good people. But one of the challenges of being in a declining margin business that is consolidating is that jobs shrink not expand.
E*TRADE has an online bank and its online trading and direct-to-consumer business allows them to collect cash and capture spreads on that cash. Eventually rates will rise and Morgan Stanley will benefit from the expanded cash options. Hidden in plain sight here, though with the direct-to-consumer business, is the fact that it is `direct-to-consumer'. As firms like Morgan Stanley look to increase institutionalizing client relationships with firms, this will help accelerate that consumer brand.
"When combined with other strategies to make advisors or brokers more employees/relationship managers, such as leaving the broker protocol, getting them to sign retirement deals etc, it all ties to a strategy where the client has more of a relationship with the brand and less with any intermediary (the advisor).