Family Business Insights
How Sale-Ready Is Your Business? Three Essential Steps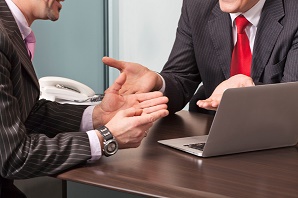 For a business founder, their "investment" in the business is multi-dimensional: financial and emotional. Selling the business isn't just an event, it's a journey. So argues the author of this article, an author, advisor and figure in the wealth management industry.
There is a lot of commentary at the moment about business owners selling and transferring what they have built. It is an emotional and challenging process and the field is littered with stories of owners wondering if they had sold a business too cheaply, or that the process was arduous and complicated. Advising such business owners on these transfers is a big growth area in the North American wealth management industry.
To talk about the topic is David Werdiger, who is an advisor on intergenerational wealth transfer, a succession planner, adjunct professor, speaker and author. This news service is pleased to share these views with readers and invite responses. The usual editorial disclaimers apply. To jump into debate, email tom.burroughes@wealthbriefing.com and jackie.bennion@clearviewpublishing.com

The number of businesses bought and sold hit a record level in 2018 (1). Yet, the majority of business owners fail to prepare for a sale-ready operation, leaving five to six figures on the table for any one transaction. This article gives three key essentials to being prepared and optimizing for a better profit.
Here's the situation: after 20+ years of hard slog, it's finally harvest season: you've decided to sell the business. You've been spending several years getting the business "sale-ready" - the company accounts are in order, you pay family members at their replacement cost, and there are no related-party transactions that can distort the value. You probably also have a succession plan for how you will stage your withdrawal from day-to-day operations, as well as a professionally-prepared information memorandum for prospective buyers.
I call all of this "structural preparation" - making sure that the business is operationally and financially structured so that it will be attractive to a prospective buyer. This is the essential step one to selling your business.
Having done this, you put the business on the market, and a variety of tantalizing offers are coming in. You dream of the pay day and the wonderful feeling of having your years of effort recognised in a quantifiable way. But how well-prepared are you? Here are two other essential steps to make sure that the business sale delivers the outcomes you really want.
Step two: emotional preparation. Starting a business is like having a child. During the gestation period, you are full of hope and expectations, and sometimes experience some birth pangs before the business even gets off the ground. Once born it requires much care, with many sleepless nights wondering how you might make the payroll, and questioning your decisions as you look at how others are doing.
As your "baby" grows, there are many ups and downs, but you are able to maintain your focus on the long term and recognise setbacks as challenges that can be overcome. When the business reaches adulthood, you begin to understand the meaning of the adage "little children little problems; big children big problems".
Selling that business is like watching your adult children leave home and do their own thing. It can be hard to let go. The house is empty, and you miss the buzz. Without the need to go to work each day, even if it's just part time, there is a void in your life, akin to feelings of grief. Much of your personal identity may have been bound up with the business, and now a part of you is gone.
Being emotionally ready to sell your business includes: shifting your relationship with the business to create some emotional distance for when it's no longer a part of your life, and having a clear plan for what you plan to do next (retirement or otherwise), so your business sale journey is "to" something rather than "from" something.