Family Office
Single Family Offices Emerge From Shadows To Win Hottest Deals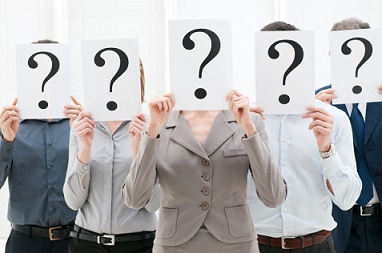 This news service spoke to those involved in a new report on the world's family offices. One takeaway is their view that SFOs, traditionally seen as discreet institutions shying away from the public realm, are pushing themselves forward, if only to grab a greater share of investment action.
Single family offices in the US and possibly other parts of the world are getting more open about what they do and are becoming less obsessed about staying "under the radar" as they seek to capture deal-flow and as younger wealth holders take control.
This is the view of those involved in a new study of family offices by FINTRX, a data and analytics firm tracking the sector, and sponsored by Charles Schwab. The 24-page study draws on the FINTRX database of contacts with more than 2,750 family offices around the world.
As Family Wealth Report and its sister news services will attest, American SFOs tend to be more willing to talk about their activities, attend events where journalists and product/service vendors are present, than is the case with their peers in Europe and other regions. To some extent the concern for privacy and keeping out of the media is a particular cultural force in Europe, possibly driven by governments having at times been more hostile to great wealth than is the case in the more pro-capitalist US and Canada. The US family office segment is also much older and has given practitioners more time to work out how to conduct themselves. Family offices date back to the JD Rockefeller/J P Morgan/Carnegie heyday of the late 19th century.
"Family offices are becoming a bit more public….they are building a web presence…this is also partly a generational issue. People are now more used to sharing information and they are seeking deal-flow," Russ D'Argento, founder and CEO at FINTRX, told FWR in a call about the report. If family offices have a low or non-existent public profile they won't show up on the radar of interesting investment propositions, he said.
D'Argento spoke alongside Eddie Brown, head of Schwab Advisor Family Office. Schwab has invested considerably in the family offices space in recent months, and regards the area as an important growth opportunity, Brown said. Brown also agreed about single family offices in particular getting more high-profile.
The report, which is the first in a series from the organizations, said that there are anywhere between 3,500 to 5,000 family offices around the world that have one or more employees, $100 million or more in investible assets, and about 35 per cent are single family offices and 65 per cent are multi-family offices. (It is worth noting that some estimates, from the likes of EY, aka Ernst & Young, have pegged the industry total at around 10,000; others put it somewhat smaller than that.) The FINTRX/Schwab report said that about two-thirds of family offices are North American, a quarter are in Europe and the rest in Asia and rest of the world. Non-American family offices are growing the fastest – unsurprising as these are less mature and have more headroom. (Note: This news service has an exclusive partnership with Highworth, a UK-based data and analytics firm with a strong focus on the EMEA region's single family office sector. Click here for details.)
In another geographic twist, the report notes that there is a higher incidence of MFOs in Europe than in the US (75.1 per cent vs 61.8 per cent, respectively). The study explains this difference by arguing that North America has a longer heritage of single family offices; in Europe, more single family offices have opened their doors to other SFOs to share costs and obtain more benefits.
As far as where the most family offices are located, New York is top of the US league with 20 per cent, followed by California at 15 per cent, Texas at 8 per cent, Florida at 6.2 per cent and Illinois at 5.8 per cent. New York City has 18 per cent of all such organizations, followed by Chicago (3.9 per cent) and Dallas (3.4 per cent).