Family Office
SFO Conversions To Multi-Family Offices Pick Up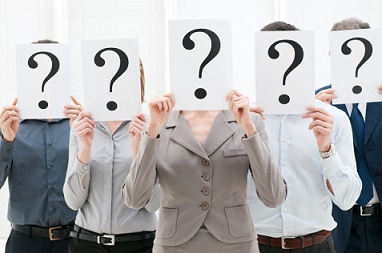 Q. With some SFOs, the time to change might be when the original patriarch is nearing or in retirement age, or where a business transition is likely, etc. What in your view are the main triggers for a transition to MFO status?
While patriarch retirement can be a catalyst for change (or at least re-evaluation) at an SFO, the impending departure of a key family office executive is often the most significant trigger. Replacing this type of person is a particular challenge because there is such a limited amount of talent in the marketplace – especially with the high levels of technical skill and emotional intelligence needed to run an SFO successfully.
The reason we are seeing more of this now than in the past, I think, is simply the age of the key leaders in family offices. (See an example of a move here and views from the firm Pitcairn.) Many of them are headed toward retirement age, or have passed it and are staying around because the family needs them. But they will ultimately have to retire and the family will have to sort out which direction they want to go after that. Given the large number of SFOs that are facing this issue, it's highly likely this trend will continue. Other triggers for a transition to an MFO include rising costs, a growing number of households, a big technology expenditure requirement, and a divergence of opinions among family members as to the vision and role of the SFO.
Q. How big a factor are regulations and compliance costs in driving the change to MFO status?
While key person risk is likely the main driver of change, compliance and administrative costs are a large burden for many SFOs due to their lack of scale and ability to share costs. The scale of an MFO can often help ease or at least share this compliance burden.
Q. Depending on the jurisdictions (inside and outside the US) are differences in the countries where people are more or less likely to want to switch status, and why?
No. The trend of SFOs moving into MFOs appears to be picking up steam in all of the developed countries. It is interesting to note that this shift emerged in a recent meeting of the Wigmore Association as one of the notable trends each of the firms is seeing, particularly in the US, the UK, Australia, and Canada.
Q. Have recent changes to the US tax code ("pass through" taxes, changes to corporate tax rates, other) affected the thinking about whether to structure as a MFO?
It's an issue, but not a major factor in families' decision-making processes. The decisions we've seen have been much more service, scale, and succession oriented.
Q. Joining with other families can make an SFO nervous about surrendering control and independence. How should those thinking of joining an MFO think about the move and what can be done to put minds at rest?
Some of these concerns are natural, but are typically dealt with easily. A good MFO will ensure that "confidentiality is paramount". As my Wigmore colleague Phil Harkness, CEO of Australia's leading family office Mutual Trust, says: "MFOs are professional firms, and all families that are part of an MFO are treated as clients in a professional environment. Other families are not privy to other families' business." At the individual level, family members experience greater control, independence, and household-level confidentiality, and they no longer have their family members knowing everything about each other's financial affairs. And MFOs can usually offer stronger technology and cybersecurity controls, which actually improves the family's privacy. MFOs can also alleviate the headaches that come with managing daily operations.
Q. Some MFOs can become so large that at one point they aren't very "family-like" any longer. How scalable are MFOs?
Yes, this is an important factor. When MFOs get too large, they can lose their family focus. Collaboration and integration is harder to scale (advisor model), so some MFOs resort to becoming asset gathering shops (product model). The important thing here is to have an environment that lends itself to a "family feel". As Leslie Voth says, "MFOs need to think about not only what they're doing, but also who they're doing it for." Specifically, client teams need to be set up so that families have unlimited access to staff where possible and access to key decision makers.
I think MFOs are scalable as long as the family clients are large enough to pay a certain level of costs which can maintain a team of experts. Client service and fee minimums are important here and MFOs need to be careful not to take on smaller clients which will dilute the offering to their core families.
Q. How is demand for greater professionalism in wealth management generally fueling the trend towards MFOs?
James Fleming, CEO of Wigmore's UK-based member, SandAire, suggests that "most families are looking for advisors who are transparent, objective, and have a fiduciary duty to put their interests first - not push product. Many families are beginning to see the value that family offices provide compared to traditional wealth management providers." This is definitely another factor in the growth of family offices in general, and MFOs in particular. A related issue is the third party independence that an MFO can provide to client families. In some cases, SFOs are run by family members (or employ family members) and this can lead to preconceived notions about which family members require which services from the SFO. One feature of the MFO model is that the people who work at the MFO are typically completely independent from the clients who use its services. Additionally, because of their scale, MFOs are often able to hire more talent and create a more dynamic, sustainable work environment for employees than found at many smaller SFOs.
Q. Are there cases of MFOs where a family has broken away and gone back to SFO status?
I'm sure there are, but I am not aware of any personally. Not every family gets it right the first time. But since any such move is very costly, families need to make these decisions very carefully.
Q. Can you give a general piece of advice about what a family that is thinking of joining an MFO should do, and should be thinking about?
Families each need to assess what will work best for them. And for many, an SFO continues to be the right choice. But what we are seeing now is a noticeable uptick in the number of SFOs approaching MFOs and using the critical moments of transition to rethink what will best work for them in the future.
There are four key considerations for families:
-- Key person risk – This may be the single biggest reason and certainly the most important catalyst for SFOs to review their options. You don't want to be caught flat footed without a plan and lose the one person who has all the information and holds the SFO together. An MFO has institutional memory, back up and redundancy that SFOs will struggle to build;
-- Continuity of the family – As the family grows in size or the founder retires or dies, the vision for the SFO from other family members may diverge. It's better to think about - and talk about - the views of all the family members ahead of time and build a game plan that accommodates the multiple perspectives;
-- Cost – It is hard to scale an organization that serves only one family. With costs for personnel, technology and real estate rising, many families are looking for ways to mitigate those costs. Sharing those costs with other families via an MFO is one potential solution; and
-- Additional services – In an increasingly complex world, there are more skills and tools required to meet the many challenges. Pooling together with other families in an MFO is often the way a family can get access to improved technology, investment management resources, and other in-house skills and resources.