Trust Estate
The Thin Line Between Advisor and Therapist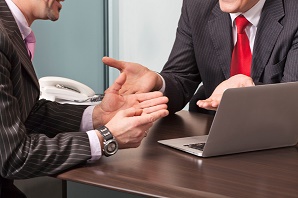 What is the dividing line between advising a client and offering what amounts to therapy? In many situations, the boundaries aren't easy to identify.
Strong emotions often arise when clients discuss money with their families. Advisors who avoid those sometimes volatile situations are putting their clients at risk of losing their family wealth. Here are suggestions for navigating that thin line between advisor and therapist. The following article is by Amy Aubre Castoro, president and CEO of The Williams Group. The business works with families and advisors over areas such as estate plans.
The editors are pleased to share these insights and invite readers' responses. We do not necessarily endorse all views of guest writers. Email tom.burroughes@wealthbriefing.com or jackie.bennion@clearviewpublishing.com
Mr McCollough, a successful business owner for decades, was becoming forgetful, but he wouldn't admit it. His family was concerned because he was making uncharacteristic decisions and acting in a paranoid manner. Family conversations were getting increasingly awkward and contentious, and conflicting approaches were emerging.
Mr McCollough's financial advisor was Matt Brown, a partner with Brown and Streza. Brown described Mr McCollough as "a highly successful business owner who lacked executive function but was brilliant." Brown says, "He could trick you. While he could not translate information into an effective decision, he could use his knowledge of trivia as a diversion. I could ask him a straightforward question about his health, and he would respond with, 'These doctors are quacks. Let me tell you about a story…' and then quote a factual story about how a particular doctor ran amok."
Brown knew he couldn't get to the estate planning issues until he helped the family resolve the emotional issues related to their situation. He had to straddle that thin line between being an advisor and therapist - a role that most financial advisors encounter eventually.
As professional advisors, we are trained to assess clients' financial situations from an analytical perspective. We lean on the truth of numbers and financial modeling. But often, before we can provide our clients with an ironclad estate plan or expertly managed assets, we must help them establish harmony within the family itself.
Avoiding discord can be costly
Some advisors steer clear of family discord. They don't want to risk offending a client by initiating or moderating uncomfortable conversations that arise during discussions about money.
Avoiding the family side of the asset equation can land a family squarely among the estimated 70 per cent of wealth transitions that fail. When personality conflicts, entitlement issues and disagreements become insurmountable, families can lose assets and experience irreparable family discord. The cost to the advisor includes the missed opportunity to retain the business of the next generation, loss of assets under management due to redistribution to attorneys and a personal sense of failure of having let the client down.
It's important to learn how to address these situations. Even if you bring in a neutral third party who specializes in helping families work through these disagreements, you will have helped your clients solve important issues that they likely can't solve on their own.