Citi Private Bank's Big Play For Sports Tech Investments
Tom Burroughes, Group Editor , June 14, 2019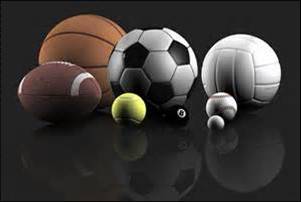 Just in time for the weekend, this story is another example of how sports and wealth management intersect.
Citi Private Bank and leAD Sports - an organization founded by the Adidas family dynasty - have partnered to work with entrepreneurs in the space. The move highlights how wealth managers target sports stars and the industry for branding, investment and client acquisition purposes.

The private bank said the relationship will help leAD start-ups to "build faster, stronger and smarter sports businesses".

leAD is described in Citi's statement today as a "global powerhouse for sports tech entrepreneurship and investments" and was established by the grandchildren of Adi Dassler (founder of the Adidas sports apparel and equipment firm) together with shareholders who are experts in the fields of venture capital, business, sports business, and tech. The organization has the leAD Sports Accelerator, the leAD Business Builder and the ADvantage Sports Tech Fund.
Citi said it is the first global bank to sponsor leAD sports and will be leAD's exclusive private banking sponsor.

Wealth managers' investment in sports hits several targets: it is an important part of the global economy in its own right; firms such as UBS, the world's largest wealth manager, also sponsor sports teams and organizations as part of their branding, and sportsmen and women, and associated professionals, are often high net worth individuals. (UBS is a global sponsor of Formula 1, for example. Separately, according to the Statista website, Bank of America spent $80 million on sports sponsorship in 2016, more than any other US bank that year - the latest year for which such figures are available.)

As an example of another sports-specific investment venture, earlier this year California-based Sapphire Ventures, a technology venture capital firm, launched a $115 million platform to back start-ups in the sport, media and entertainment sectors. The new platform is called Sapphire Sport.

Sports tech entrepreneurship
leAD Sports focuses on sports tech entrepreneurship and investments. The organization will have access to Citi Private Bank's banking and capital market solutions, along with investment expertise.

"Adi Dassler delivered world-class innovation in the world of sport in the 20th century, and now his eldest grandchildren are aiming to do the same," Peter Charrington, global head of Citi Private Bank, said.

Citi Private Bank's market-leading Sports Advisory & Finance team has structured and advised on the purchase and sale of numerous franchises for more than two decades.

Since its first accelerator program in 2017, leAD has enabled 23 early-stage start-ups from 14 different countries. From India to Ireland to Israel, leAD has supported a diverse range of sports in both the real and virtual worlds by providing strategic advice, direct investment and mentorship. Some of the sports start-ups that have graduated from the leAD Sports Accelerator Program include German start-up, Wingfield, which has developed a system that can transform any tennis court in the world into a smart court; UK-based Who Knows Wins, a start-up set to revolutionize social betting with a platform that allows friends and families to compete against each other in leagues on any sporting event; and Canadian start-up 2020 Armor, a company that makes electronic chest guards and brings the Street Fighter video game to life.

Adi Dassler's grandchildren – Horst, Klaus and Stefan Bente founded the organization. Along with the Bente family, leAD leaders include Andrew White, leAD chairman; Harold Primat, leAD board member; and Christoph Sonnen, leAD chief executive and ADvantage Sports Tech Fund partner.

Sports, media and entertainment industry figures have specific wealth management requirements of their own, which means that firms need to build specific offerings. Sports wealth planning, along with areas such as media and entertainment, is starting to become a significant segment within the wealth management industry, with money flowing into NFL football (in spite of some recent woes in that sport), soccer, tennis, Formula 1 and rugby. US basketball star LeBron James reportedly was the second highest paid athlete in 2017, earning around $86.2 million, according to the New York Post. James earned $31.2 million in salary and bonuses, and $55 million in endorsements. Golfers, such as Jack Nicklaus, Phil Mickelson and Rory McIIroy, are some of the wealthiest individual sportsmen.

Tennis produces millionaires such as Switzerland's Roger Federer (a brand ambassador for Credit Suisse); motor racing has seen the rise of millionaires such as F1 motor racing champion Lewis Hamilton. (Hamilton has been criticized over his offshore tax planning practices.) Wealth managers are also taking notice, managing the wealth of stars and using them for branding purposes. The development of such offerings is also a sign of how banks and other organizations are trying to develop value-added propositions in a war for high net worth clients' business, moving beyond simple segmentation based on assets, for example.