Offshore
BlackRock Waves White Flag On Jurisdiction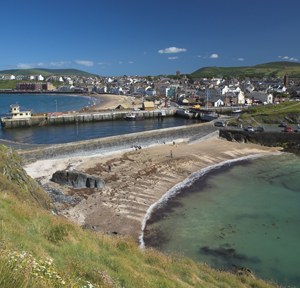 The US investment giant, which had a business presence in the Isle of Man, an offshore center off the UK coast, since the late 1970s, has decided to surrender its licence there.
(An earlier version of this news item ran on WealthBriefing, sister news service to this one, today.)
BlackRock has surrendered its Isle of Man license, which it has held since 1978, as it seeks to consolidate its UK investment management activities, WealthBriefing understands.
The IoM Financial Services Authority issued a statement earlier this week announcing that BlackRock forfeited its license with effect from the end of last month, but the company issued no official statement on the matter.
This publication understands BlackRock's decision is down to a consolidation process that will refocus the company's business on the island to its London and Edinburgh offices.
BlackRock's IoM office employs two people and will close at the end of March 2017. It is unclear whether staff will relocate internally or leave the company.
"We wrote to clients of BlackRock (Isle of Man) Limited earlier this year to inform them of our decision to surrender our business licence by the end of 2016 and subsequently to close the office thereafter," a BlackRock spokesperson told this publication.
"The majority of these clients continue to hold investments with BlackRock and we have transferred their contractual arrangements to alternative companies within the BlackRock group," a spokesperson added.
The Isle's financial regulator declined to comment further when contacted.