Family Office
EXCLUSIVE: The Intensifying Challenge Of Linking Value, Pricing - FOX Forum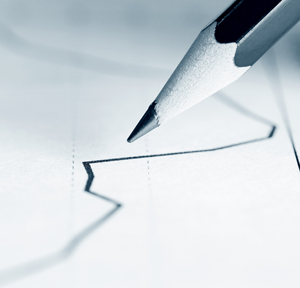 Executives at Family Office Exchange spoke at a recent conference about something which is regarded as a growing issue in the sector: the ability to clearly link value to price.
As the wealth management industry matures and gravitates away from what is said to have once been an investments-only business, the menu of services available to clients continues to expand. Of course with this comes enormous opportunity for players big and small, but there are also challenges – one being complexity around how to charge for certain services, particularly "softer" ones such as education.
This was one of the topics covered at Family Office Exchange's 2016 Wealth Advisor Forum, held in Coral Gables, FL. The panel – Linking Value and Pricing: Insights from FOX's Latest Research – was presented by Karen Rush, director of membership, and David Toth, director of advisor research.
Toth and Rush identified several themes based on the findings of the organization's latest Wealth Advisor Benchmarking Study, and here is a summary of some of the key takeaways. First, some numbers: Advisors grew their AuM by 8 per cent last year, compared to 13 per cent in 2014; AuA growth was also down from 14 per cent in 2014 to 5 per cent in 2015. Average new client asset size, however, climbed 13 per cent from $58.1 million in 2014 to $65.6 million in 2015. Advisors also achieved "solid" revenue growth of 7 per cent during the year.
Although expense growth slowed to 5 per cent in 2015, versus 15 per cent in 2014, productivity rose by 8 per cent, which Toth attributed to: increased implementation of supporting technology; a shift of administrative work from higher price employees to lower price employees; incorporating more Millennials into the workforce; and the slight dip in number of open positions within firms.
Advisors were also asked whether they had ramped up their focus on sales and/or marketing in the past year, with the analysis pointing to "an internalization of resources," Toth said. For example, only 17 per cent overall said they had hired a new vendor in the last year compared to 43 per cent in 2015. The reason for this stems back to productivity, according to Toth; many firms are simply "willing to make the long-term commitment" and are hiring more people to support their sales process.
On the technology front, data security once again took center stage in terms of how it has grown in importance. For 63 per cent of advisors, data security is the area where technology has had the greatest impact, up significantly from 38 per cent in 2014. Client reporting is the area where technology has had the greatest impact overall, however, as cited by 79 per cent – although down from 94 per cent last year.
Value and pricing
Against this backdrop, the theme that FOX believes will have the greatest impact on the family office sector going forward is around linking price and value. Indeed, an overwhelming 67 per cent of advisors are neutral or disagree in terms of whether the pricing structure of their business is fully optimized, up significantly from 25 per cent in 2014. Furthermore, only 16.5 per cent agreed with this statement, down from 25 per cent in the previous year. Perhaps more telling, 63 per cent of firms have a dedicated pricing committee.
"If we do think there are growing pains in this business, we think it's around linking pricing with value," Rush said. "Value has really taken a step upward in terms of what advisors are doing, whether it's investments, planning, education or advice." However, advisors are losing pricing power with prospects as fees continue on a downward trend of 15 per cent since 2012, and concern over charging for "softer" services may help to explain stagnating revenues among current clients. While firms are using alternative pricing methods to address "varied and complex client needs," these have "not yet yielded proportionally higher revenues," Toth said.
When asked to describe clients' value/price relationship with their firm, 61 per cent of advisors said they understand the structure, except as it pertains to "softer" services. Just over a third (35 per cent) said they understand the structure including "softer" services, and 4 per cent said they don't understand it, prompting a need for further clarity.
Why so important?
According to FOX research, it takes on average six meetings and over a year for an advisor firm to bring in a new client, and the price-value conversation is a key component in this journey, Toth and Rush said. They outlined three key reasons for this: the commoditization of investments is making this process much more efficient and thus harder to differentiate on; the issue of value takes on more importance among Millennials – a burgeoning client base (source: Scorpio); and, quite simply, because "soft" services are hard to do and deliver on – and, it seems, in some cases price accordingly.
Although "no one has solved the puzzle of linking pricing and value, a lot of firms are thinking about it," Toth noted. In one example, Rush explained how a firm charged an all-in-one AuM-based fee but then spent a significant amount of time understanding the client's wants and needs on the softer side, and then charged a separate fee for that.
"We see a lot of firms performing administrative reviews, but not so much on the relationship side," she said. "From a client perspective, it [a review] allows clients to change or express what their needs and wants are, while allowing advisors to talk more fully about their value proposition and re-evaluate the fee conversation."
In summary, Toth and Rush acknowledged that the health of the UHNW business is "fundamentally sound," and that advisors are making thoughtful decisions around how to grow their businesses. However, there are, as ever, numerous headwinds, and "the pivot point" around future growth prospects may be found in a firm's ability to clearly link value to price.
The findings are based on data collected from 25 firms representing multi-family offices, during mid-December 2015 through end-January 2016. The results will be discussed in detail at the upcoming meeting of the FOX Integrated Wealth Advisor Council in Chicago on September 20-21.