Offshore
INTERVIEW: Caribbean Jurisdictions And Citizenship By Investment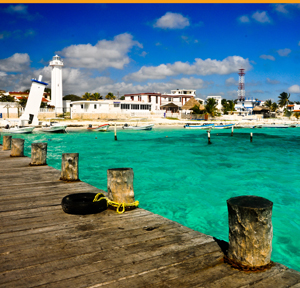 A specialist on citizenship by investment discusses the programs offered by Dominica, Grenada and St Kitts and Nevis.
There is a global scramble under way in the market for what have been dubbed "global visas", in which governments encourage high net worth individuals to invest in return for offering citizenship and residency rights. The market varies considerably. One firm operating in this space is CS Global Partners and it specializes in investment programs offered by jurisdictions such as Grenada and Dominica. This publication recently spoke to Micha Emmett, group managing director, on this topic and about its business.
Outline the jurisdictions that CS Global focuses on in the citizenship by investment sector. Why does it concentrate on these places?
Although the team at CS Global Partners is highly versed in several citizenship and residence programs, we focus primarily on the programs offered by Dominica, Grenada, and St Kitts and Nevis. We concentrate on these jurisdictions for three key reasons.
First, they provide an efficient and direct means of obtaining citizenship. Clients can receive an approval as quickly as within three months of submitting their application, and they need not fulfil language, schooling, or business requirements. They also generally do not need to attend an interview, and there are no residence or travel requirements.
Second, all three jurisdictions are renowned for their due diligence procedures, which ensure that applicants are closely vetted before they are accepted as citizens. This plays an important role in upholding the integrity of these programs, and in ensuring that only the best candidates are granted citizenship.
Third, we are committed to seeing these small nations grow and become important players in the global market. The citizenship by investment programs all offer options to contribute to government funds, which are then used to diversify and strengthen the local economy.
How do these programs work and what are the key requirements for people seeking to take advantage of them?
The programs offered by our jurisdictions of choice are among the most straightforward available worldwide. Main applicants (aged 18 or above) can apply individually or with their families, and receive citizenship in return for a substantial investment. Applicants can choose to either make a one-time contribution to the local government fund, or invest in pre-approved real estate. The real estate generally comprises luxury developments, such as hotels and resorts, which have been selected by the government due to their ability to generate revenue for the nation and its people. Successful applicants must have a clean criminal record and provide evidence of their source of wealth. Importantly, there are no residence requirements, meaning that applicants need not travel or live in their jurisdiction of choice should they decide not to. Main applicants also need not demonstrate business skills, minimum education achievements, or language abilities. There is also no requirement to attend an interview. In other words, what is important to the governments is that applicants are "legitimate" – that is – morally and legally qualified to become citizens.
How recent are these programs (ie, when were they set up?) Are these schemes open-ended or are they typically subject to review every few years?
St Kitts and Nevis was the first ever nation to establish a citizenship by investment program. Indeed, it was launched in 1984, only one year after it obtained independence from the UK. The St Kitts and Nevis program has since been identified as the most trusted program of this kind, being the only one to have a 30 year-long history. The other Caribbean nations used the St Kitts and Nevis model to create their own programs. Dominica inaugurated its program in 1993, and Grenada established its current program in 2013.
Whilst the programs have a long history of achievement and success, governments have, from time to time, reviewed their investment options and the application process. The goal of these reviews is to keep the programs relevant, effective, and well managed. For example, Dominica recently improved its application process by introducing a dedicated Citizenship by Investment Unit and a real estate investment option.
What sort of people are these programs aimed at? Who should consider themselves eligible and not eligible?
Because the programs require substantial investments, only high net worth individuals can take advantage of the opportunities presented by these nations. Generally, applicants can be nationals of any foreign country, although St Kitts and Nevis recently banned Syrian nationals from applying, citing international security concerns and widespread use of false Syrian passports on the black market.
In what ways are these programs distinct from those offered by other jurisdictions with so-called "golden visa" systems (eg, Spain, UK, etc)?
There are four core reasons why the Caribbean programs are distinct from those offered by other golden visa jurisdictions.
Firstly, the Caribbean programs are far less time-consuming and labor-intensive than their golden visa counterparts. Under the Caribbean programs, applicants need never travel or reside in the jurisdiction of their choice. They also need not show language skills, or any other skill acquired through training or study (although they must provide proof of education certificates, should they hold any). Approvals are generally issued within three months of submitting an application, and may, at times, be issued within 60 business days. By contrast, the golden visa jurisdictions often require applicants to reside in the country, or, at the very least, travel there to fulfill residence conditions. Many, such as Portugal, require the applicant to learn the local language before citizenship can be issued. Moreover, applicants generally must wait at least five years before citizenship is issued.
Secondly, the Caribbean programs allow applicants to immediately apply and obtain citizenship. By comparison, the golden visa jurisdictions initially only provide residence cards. Residence often may be turned into citizenship only after five years.