People Moves
FEATURE: How The Wealth Management Sector Is Dealing With Its "Talent Crisis"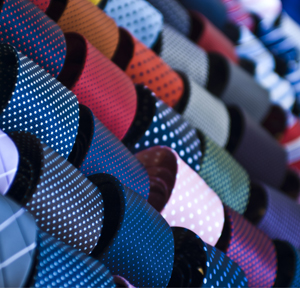 This publication looks at some of the issues wealth managers are facing around recruitment and talent management today, and what steps the industry is taking to tackle these.
With concerns over an aging advisor workforce and claims of an industry "talent crisis," Family Wealth Report spoke to industry experts to identify the forces at play and how the wealth management sector is responding.
James McLaughlin of J H McLaughlin & Co previously told this publication there is "no doubt" the industry is seeing an attrition of aging advisors across all channels. What is unclear, however, is how well or at what rate they are being replaced by new, younger advisors, he said. Meanwhile, investor demographics, habits and their advisory needs are changing, and the impact of technology on the sector is increasingly clear.
These are indeed global trends, but the US market in particular is "highly competitive and mature," causing an interesting struggle as firms look to grow their businesses and assets, said Jane Swan of the executive search firm Sheffield Haworth. "The industry is trapped in a cycle where they seemingly have little choice but to continually trade talent."
Facts and figures
Jylanne Dunne, senior vice president of practice management and consulting at Fidelity Clearing & Custody, highlighted that for every eight advisors that retire, only three are trained to replace them (citing Cerulli Associates). And according to Harvard's 2013 career statistics, the industry's talent pool has shrunk by 10 per cent since 2008, Dunne said.
However, while Cerulli data shows that total advisor headcount dropped for a fifth consecutive year in 2014 – by 1.9 per cent – the workforce in the RIA and dually-registered channels actually rose. This has been attributed to factors shaping the "breakaway" trend, which has seen scores of advisors exit the broker-dealer sector in favor of the flexibility and autonomy offered in the independent space.
Indeed, Swan, a managing director at Sheffield Haworth, noted that wirehouses are almost under a double threat as they "continually hire from each other to grow their assets while at the same time they are losing advisors to the independent channel." The independent channel is also dealing with the attrition of aging advisors, and the additional impact of poor succession planning and how to keep these RIAs thriving once the founders retire, she said.