Client Affairs
EXPERT VIEW: Re-Thinking The Link Between Client Satisfaction, Advisor Pay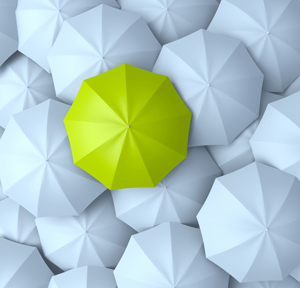 The following article is by Peter Keuls, partner, leader of McLagan's global wealth management practice; Catherine Tillotson, co-founder of the Scorpio Partnership team (Scorpio Partnership is a division of McLagan); Zanvi Patel is a director in McLagan's global wealth management performance and compensation consulting practice. This publication is delighted to share these insights with readers. As ever, it stresses that the views here are not necessarily shared by the editors. And of course, readers are most welcome to respond.
It is hard to believe, but in wealth management today one of the most controversial statements you can make is that client satisfaction is at the heart of the business. This seems counter-intuitive, especially in a business that prides itself on building lifetime relationships with clients who have complex financial needs.
Yet, client satisfaction as a field of study presents huge challenges to the business of wealth management. It comes with the baggage of mainstream marketing, the skepticism of a soft science, and the fear of unintended consequences, especially when introduced into advisor compensation scenarios.
Indeed, among these concerns, it is probably the issue of rewarding wealth management professionals to truly incentivize them to deliver the best possible client experience that presents the greatest challenges.
For example, does rewarding advisors for client satisfaction provide them with an incentive to offer fee discounts to boost their client satisfaction scores? Or, will they start to pester clients to give positive feedback?
Moreover, what is the right measure of client satisfaction to use when evaluating advisor performance? Is the satisfaction of a client linked to a transaction, a relationship, progress to goals, investment performance or a wider set of outcomes?
And, how much of this is ultimately influenced by the individual advisor and how much by the team or the firm?
In a wealth management context, client loyalty is perhaps a more pertinent measure of the depth of the relationship. And many believe that advocacy, meaning the likelihood to refer, could be a better measure of the likely future growth of the business.
These compensation design challenges are a significant hurdle for wealth management firms that want truly to incentivize their professionals to deliver the best possible client experience. Given the range of variables, and the fact that those variables will likely alter depending on the client and their changing circumstances, it is therefore hardly surprising that those firms that do measure customer satisfaction do so largely in isolation from compensation practices.
Indeed, to date, when it comes to rewarding wealth management teams for the quality of client relationships, the approach is typically and unsurprisingly a discretionary one. Qualitative measures are often used, such as client management or client service factors, to determine how likely it is that the advisor will have influenced the client to have a positive experience - not whether they actually have had the desired influence.