Client Affairs
RBS Agrees With HK Regulators To Repurchase Lehman-Linked Notes Sold To Retail Clients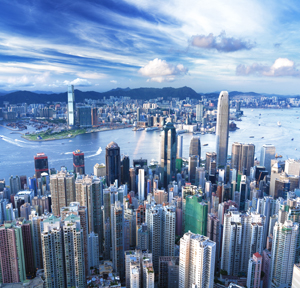 Hong Kong regulators have
agreed with Royal Bank of Scotland NV – formerly known as ABN AMRO Bank NV - to
repurchase equity-linked notes sold over five years ago to retail clients that
were related to the now-defunct Lehman Brothers firm. The repurchase could
potentially cost as much as HK$513 million.
The notes were sold between July 2007 and May 2008. Lehman
Brothers declared bankruptcy in September 2008 in a process that hammered
global markets and helped precipitate the worst financial crisis since the
1930s.
"RBS has agreed, without admitting any liability, to make a
repurchase offer to all eligible customers holding outstanding LB-ELNs sold by
the bank (including those sold by ABN AMRO in Hong Kong before the acquisition
by RBS of ABN AMRO's retail and commercial banking business) at 100 per cent of
the principal value of each eligible customer's investment in the LB-ELNs.
Today's resolution provides them an opportunity to reverse their purchase of
the outstanding LB-ELNs," a statement from the Securities and Futures
Commission and the Hong Kong Monetary Authority said.
The SFC said it estimates that about 540 customers are eligible
for the repurchase offer, which, if accepted by all customers, will lead to
payments totalling approximately $513 million.
Customers eligible under the repurchase offer are retail
customers holding outstanding LB-ELNs who were assessed to have a risk
tolerance level that was more conservative than the risk rating assigned to the
LB-ELN purchased by the customer. Professional investors are not eligible, the
statement from the regulators said.
"RBS will also make top-up payments to retail customers with
whom RBS has entered into settlement agreements in respect of their holding of
outstanding LB-ELNs but would otherwise have been eligible to receive a
repurchase offer to ensure these customers are treated in the same way as other
customers participating in the repurchase scheme," it said.
The SFC, which investigated the issue, said it raised a
number of concerns with RBS regarding the risk assessment and the risk matching
process used by the bank at the time.