Client Affairs
EXCLUSIVE: Credit Suisse Crowned King Of HNW Client Apps; Research Finds Industry Shortcomings In Mobile World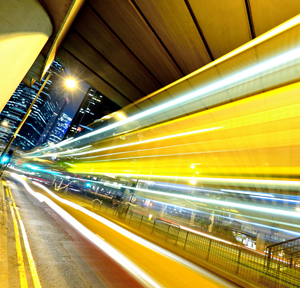 Credit Suisse ranks top in a recent survey of wealth managers' apps, while research shows the industry still falls short in certain respects.
Wealth managers have come a long way
with their mobile app offerings aimed at high net worth clients, but "critical
shortcomings" remain in the range of functions available while a lack of focus to the wealthy client segment has emerged as a great weakness,
MyPrivateBanking
says in its latest report, Mobile Apps for Wealth
Management 2013.
As part of the research, the Swiss firm analysed over 100 mobiles apps provided by 30 wealth managers and - with scores of 52, 49 and 48 out of 60
respectively - ultimately crowned Credit
Suisse, Société Générale and ABN Amro as the top three financial institutions with the best mobile app offerings for high net worth clients.
Credit Suisse was praised for the wide range of apps
it provides that are relevant to wealthy clients, while Société
Générale boasted strength in relation to client retention and marketing
features. ABN AMRO, meanwhile, impressed with its content quality and practical
usefulness of its apps. MyPrivateBanking noted, however, that Deutsche Bank's "Meine
Bank" app bagged top spot as the single best app, which on its own achieved the
highest score. JP Morgan and US Trust came in at joint fourth place,
with scores of 46.
Evaluation of results
Overall, wealth managers fared
particularly well in the user-friendliness category (which includes aspects such as sound navigation,
user menus and performance stability), scoring 83 per cent of maximum possible
points. Website integration emerged as another bright spot, achieving
an average score of 79 per cent.
While the research firm concludes that there are too few mobile
apps tailored for wealth management clients, citing "critical
shortcomings", the good news is that there is certainly more to play for. For example,
the research shows that app coverage for Android devices is only 70 per cent compared
to 100 per cent for iPhone devices.
Meanwhile, the number of firms providing
portfolio analytics or trading/brokerage functions is still "much too low", at 43
and 30 per cent respectively. Indeed, provision of market data (78 per cent),
portfolio overviews (65 per cent) and research content (73 per cent) were
branded as "satisfactory to good", but these figures are still not as high as they
could be.
In other significant findings, only 57 per cent of financial
institutions serving wealthy clients are generally explaining their mobile
security measures within their apps.
This is surprising given the confidential nature of
information involved and the level of noise the industry has made recently with regard to privacy and security.
"This vital information is often either missing,
poorly explained or mixed up with security information in relation to online
banking," MyPrivateBanking says. Another intriguing finding is that just
40 per cent of the evaluated wealth managers integrate their apps with their
social media presence.
"The greatest weakness in the mobile strategy of
the leading wealth managers is the lack of true focus to wealthy client
segment", said Francis Groves, senior analyst of MyPrivateBanking. "Even
institutions that already have solid reputations for delivering mobile
resources to retail customers or offer some excellent wealth apps, are failing
to view the mobile requirements of their wealthy clients in a truly
comprehensive fashion."