Islamic Banking
EXCLUSIVE: New Forum To Promote Women In Islamic Finance Set For Launch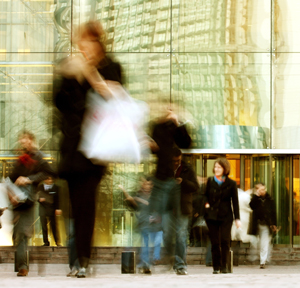 The demographics are positive. Muslims represented around 25.7 per cent of the world population in 2012 and this is projected to grow to 30 per cent in 2050, Al Jabri said. However, female Muslims are under-represented in terms of wealth, the work place and political influence.
This perception means that few providers of private banking might be interested in investing to develop their offering for female Muslims, both within their employee and client bases. But Akram thinks this is a misconception, and that firms also have a role to play in being proactive in furthering women's rights.
"Women control substantial wealth in Bahrain, Saudi Ariabia, Malaysia," she explains. What's more, as technology broadens, so do people's aspirations, she says. Many sons of wealthy fathers are more interested in studying in the US and working in finance than running their fathers' businesses, she believes, leaving more opportunities for women.
"We need to challenge gender stereotypes," says Akram. "The failure is in perception."
And while there is no doubt much headway to be made on women's rights and opportunities in many Muslim countries, as with most things it's a varied picture that ought to be approached as such.
People don't understand the level of power and financial control women have in some parts of the Middle East, says Akram, so they are reluctant to invest the resources and develop the platforms to service them. She believes banks often think they need to go there and "educate" women, giving "Finance 101" classes to women who are running businesses and reading the Financial Times.
What's certain is that it's safer not to generalise. Attitudes toward women's rights are mixed in the Muslim world, especially when it comes to family law – such as divorce and inheritance – with significant financial consequences.
A report last month from the Kuwait Financial Centre, entitled When GCC Women Invest: An Underserviced Market, said that based on its own calculations and taking into account inheritance law, the GCC female high net worth market is worth around $224 billion and accounts for 20.2 per cent of the total wealth in the region. If those calculations are correct, that would put it ahead of Japan, where women control 14 per cent of the wealth, it said.
The picture is also hugely diverse when it comes to women working in finance, with Malaysia standing out as a trailblazer. The governor of the Central Bank there is female, while Islamic Finance Review's top five women in the sector includes two highly influential Malaysians: Dr Sofia Azmi and Dr Engku Rabiah Ali. Meanwhile, at least two Islamic banks in Malaysia have female chief executives.