Trust Estate
Citic Trust Could Rock Sector With Defaults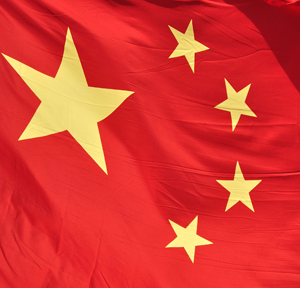 Two trusts run by a Chinese company have run into trouble, leaving investors out of pocket and potentially having major implications for the trust sector in the region, a report says.
A trust is generally considered a safe haven for investors, allowing them to rely on the guarantees that are stated in its terms and conditions. However, Chinese company, Citic Trust, may shake up the fundamentals of this arrangement, Chinese publication Caixin has reported.
Two trust products sold by the Mainland's largest trust company in terms of value, have run into trouble, and may leave investors high and dry, the report said.
According to Caixin, Citic Trust has refused to guarantee any type of payment to investors. Instead, it has taken legal steps against the borrowers behind the trust loans, and said that this was investors' last hope of getting their money back.
WealthBriefingAsia was unable to reach Citic Trust for comment at the time of going to press.
One of the trusts, which raised 710 million yuan ($134 million) in 2010, was tied to a real estate project in Qingdao by property developer Shieldspeare Group. Citic has used a court order to put up for sale the land used as trust collateral, the media report said.
Repayments for the other product, due in mid-January, have been postponed for three months, giving time for Citic to negotiate with the borrower, a Sichuan-based company that produces paint coating for steel products.
If no solution is reached, it is likely that the manufacturer's collateral would be put up for auction as well. Selling collateral means the trust company was really "at the end of its rope," an executive from a trust company in Shanghai told Caixin.
Sign of the times
For a legal practitioner's point of view, WBA contacted Hao Wang, senior partner at RayYin, PRC legal firm, and consultant to Richmond Fiduciary Group, which recently opened a representative office in Shanghai: "It is a sign of maturity of the China trust industry, compared with only resorting to CBRC or any similar administrative department to negotiate or settle any problems. I think such reaction of a trustee would cause a similar reaction of beneficiary, ie., more people involved in trust relationship would be encouraged to resort to legal protection." Wang is also deputy director of the Trust Law committee in Beijing.
An analyst at consulting firm Use Trust Studio, Li Yang, told Caixin that generally speaking, a trust company would make sure investors were repaid although it does not have any debt obligation to them - even in cases where the borrower did not pay back its loan on time, the firm would want to protect its reputation.
A trust investment contract usually involves a clause that allows the trust company to postpone repayment for up to six months over liquidity concerns, provided that more than half of all investors agree, a source from a trust company familiar with the arrangement, told Caixin. The practice is in line with the Trust Law, he said, and "as long as payments are made within the period, the delay does not count as a default."
A trust firm would try all means to avoid a default, even if that requires using its own money to pay investors, one executive at a trust company told the publication.
According to Caixin, the sector has combined assets of 7.4 trillion yuan ($1.89 trillion) as of 2012, second only to the banking industry.