Legal
Interview: The Rise Of Transnational Marriages (And Divorces) Set To Continue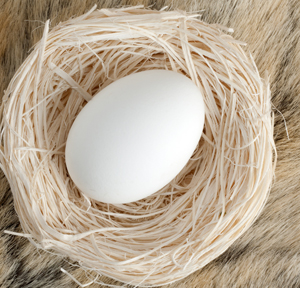 As digital technology and accessible air travel combine to make communicating across borders easier, many people are taking the opportunity to live lives that make the most of global opportunities: in investments, colleges, the job market and - consequently - love. Indeed, transnational marriages are on the rise around the world.
"With globalization, it's easy for [people] to travel, so there are now a lot of transnational marriages," says Evie Jeang, managing partner ofIdeal Legal Group, who is capitalizing on this in her practice.
While once the preserve of the financial elite (as stereotyped in the "impoverished" British aristocrats being propped up by a marriage to an American in Downton Abbey), international marriages are now commonplace. While data on the trend is understandably scant, according to the Economist there are around 10 million cross-border marriages in wealthy countries alone.
A growing trend
Looking ahead, all the statistics point to a world in which there are many more transnational marriages. Of course one never knows what global event may occur to dramatically reverse such trends, but businesses are betting on ever more global citizens. Boeing predicts travel between the US and Asia-Pacific to average growth of around 4.8 per cent through 2031.
Wealthy individuals are at the forefront of this, tending to own properties in many countries and to want to give their children "the best education," says Jeang. Particularly at issue are the links between the US and China – arguably now the joint epicenters of the global economy.
In the 2011/12 academic year, 194,029 students from China were studying in the US, up 23 per cent from the previous year, making the Asian giant the top place of origin for students coming to the US. Meanwhile, buyers of US real estate from Hong Kong and China are the second largest group after Canadians, accounting for $9 billion in sales in the 12 months to March 2012, according to the Financial Times. That, too, marks a 23 per cent increase year-on-year.
What's more, the US government is encouraging immigration of wealthy foreign citizens under the EB-5 investment program, created by Congress in 1990 to stimulate job creation and capital investment – of which wealthy Chinese make up a hefty proportion.