Fund Management
Springtime Is Here For Global Fund Managers But Inflation, China Are Worries - Merrill Poll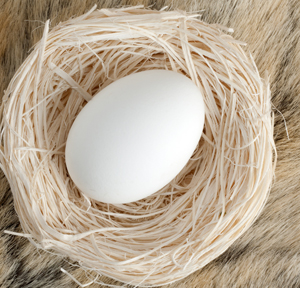 The world's investment managers in March became more bullish on global growth and less certain that central banks will try and boost markets by expanding credit further, according to a Bank of America Merrill Lynch monthly survey.
The survey, carried out between 9 and 15 March, appears at first glance to justify the policy of quantitative easing – or money creation – of central banks such as the Federal Reserve, European Central Bank and the Bank of England in recent years. Even views on the debt-laden eurozone have brightened: there is an even balance between those who are bullish and bearish, contrasting with February, when a net 35 per cent of investors predicted deteriorating conditions.
The European Central Bank, in particular, has sought to calm nerves with its asset purchases and support for the eurozone bloc's banking system.
But although the survey might suggest that "green shoots" of recovery are accompanying the onset of spring, there are worries: oil prices, the risks of a hard landing in China and concerns about inflationary pressures building.
The positions of asset allocators also suggests that the improving mood has not – as yet – translated into a major push back into risk assets, according to Gary Baker, head of European equity strategy at BoA Merrill Lynch Global Research.
"There is still some residual caution out there," he told journalists about yesterday's survey. A total of 278 panelists with $796 billion of assets took part in the survey.
Improved mood
On the positive side, a net 28 per cent of investors polled expect the world economy to strengthen over the coming 12 months, up from 11 per cent taking that view a month earlier. As recently as January, most respondents predicted a weaker economy. On corporate profits, a net 6 per cent of respondents see stronger profits, contrasting with 11 per cent thinking they would fall when polled in February.
"We are witnessing a rehabilitation of European growth prospects, boosted by a sharp fall in European Union sovereign [debt] concerns," Baker said.
Concerns over risks associated with the EU debt crisis have dropped to their lowest level since May last year; meanwhile, risks associated from a spike to oil prices and a real estate bust in China are rising, the survey showed.
Among other figures, the survey showed that 10 per cent of investors were overweight cash, down from 13 per cent in February. Managers held an average cash balance of 4.2 per cent of portfolios in March, unchanged from the previous month. Indicators of risk appetite and liquidity continued to rise in March, the survey showed.