Asset Management
In Funds Market, ETFs Set Fastest Asset Growth Pace - SEI Data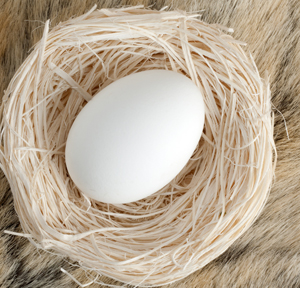 Long-only mutual funds around the world saw assets rise 23.8 per cent on 30 June this year compared with the same date a year ago, reaching $8.3 trillion, but exchange-traded funds enjoyed the biggest rise, figures show.
Year-to-date mutual fund flows for 2011 were $133.9 billion, compared with 2010 flows of $240 billion, SEI, the US investment and technology advisory firm, said in a quarterly summary of fund products and trends. Net flows, meanwhile – accounting for investors pulling money out – stood at $49.7 billion in the second quarter of 2011, the report said.
As for ETFs, this rapidly growing sector enjoyed robust growth in the 12 months to 30 June, rising 39.2 per cent to reach $1.09 trillion, the report said. Net flows to ETFs in Q2 were $27.3 billion.
The asset class has gained spectacularly in popularity, with, for example, BMO in Canada growing its ETF business to over $3 billion in AuM in under three years. However, this has caused concerns in some quarters, and the Securities and Exchange Commission is reportedly investigating the funds' impact on market volatility.
The SEI report noted a number of significant trends in the investment fund world over recent years. For example, it said the recent $2 billion launch in Japan of the Nomura Global Trend fund, based on Man Investments' AHL managed futures strategy, "signals an important milestone in the convergence between alternative investments, traditional regulated fund vehicles, and retail distribution".
It also noted that the European fund industry in particular "went through a rich period of fund innovation in the past few years as UCITS flexibilities encouraged the development of alternative, absolute return, global tactical asset allocation, and hedge fund style approaches. However, these developments also generated concerns about unsuitable products for retail investors, potential risks through derivatives, and the long run reputation of UCITS."
Among other figures, the SEI report said that direct strategy, or single-manager, hedge funds had assets totaling $2.04 trillion at the end of June this year, a rise of 23.6 per cent year-on-year – a rise that, interestingly, is almost identical to the rise in the assets of long-only mutual funds. Net flows to these hedge funds stood at $29.4 billion in Q2.
Assets of fund of hedge funds stood at $666.8 billion at end-June, a year-on-year increase of 18.l2 per cent. There were net outflows from these vehicles, of $2 billion in the second quarter.