Surveys
Client Referrals: An Unexploited Track To Success - SEI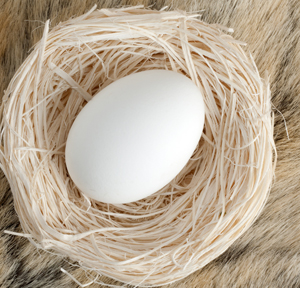 Financial advisors see client referrals as critical to a firm's success but nearly half of them have only asked a tiny fraction of their clients for a referral, according to a new report by SEI.
The survey also showed that only one in five advisors said that seeking referrals is a "regular routine and a key reason of [their] success."
Philadelphia-headquartered SEI says that the findings confirm the industry sentiment that advisors lack the tools necessary to generate referrals. The survey, which included 210 advisors, was conducted during a recent SEI Advisor Network "webinar" on building client referrals, where a white paper, titled Turbo-charging Client Referrals, was distributed.
"It's clear that the majority of advisors aren't capitalising on the valuable opportunity sitting right in front of them," said John Anderson, head of practice management solutions at the SEI Advisor Network.
"Every good advisor knows they should be utilising existing clients to generate referrals. The only question is how," said Taylor Ranker, owner of the Ranker-Hanshaw Group in Harrisburg, Pennsylvania.
Four ways to boost client referrals
In the white paper, SEI identified four steps advisors should follow to improve in the field.
The first step is to "engage your clients," as research shows that engaged clients are an advisor's greatest promoter, according to SEI. Simple ways to improve engagement include working with the right clients whose needs match the advisor's strengths; developing a deeper connection through frequent contact; and asking the right questions by encouraging client input and putting that feedback into practice.
The second tip is to follow the "three Ws": who, what, and when. Advisors should know who they want to attract in terms of demographics, occupation, lifestyle, and personality. In other words, they need to pin down a target audience.
Third, advisors should not be strangers to modern technology. "Social networking tools are an advisor's best friend," SEI says and, for example, with LinkedIn's "People You May Know" tool, advisors can look up potential prospects through connections to a client.
Finally, advisors are recommended to do their homework: be prepared and even work from a script if necessary.
The SEI Advisor Network works with about 5,800 advisors with a total of $31.6 billion in assets under management.