White Papers
Investors Not Content With Wealth Protection, Seek Greater Returns - Advent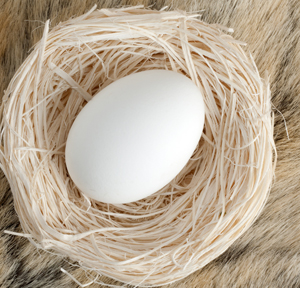 Investors are increasingly keen to earn returns rather than simply protect their current wealth, according to a survey by Advent Software of 120 wealth and investment management firms.
The survey, carried out between 25 March and 23 April this year, found that 76 per cent of respondents saw a move towards equities, while alternative assets – such as commodities and hedge funds – were the most popular, with 42 per cent of respondents seeing a return to this area.
As wealth managers have told this publication, investors are having to move beyond the traditional safe haven of cash to preserve wealth, let alone grow it, against a backdrop of inflation and wafer-thin interest rates.
The firm's White Paper report, entitled Trends in Wealth Management in EMEA (Europe, the Middle East and Africa), also found that there was a large "hangover" of investor distrust caused by the big losses of recent years. One of the consequences was that clients want to be more closely involved in investment decisions, a factor that weighs against the discretionary model of investment, Advent said.
"Therefore, those wealth managers that have, or can develop, strong advisory capabilities, often in addition to discretionary asset management services, will be better positioned to meet client demand," the report said. The assertion echoes other comments made in the wealth management industry about how discretionary wealth management has fallen out of favour to some extent.
Advent, as one of the world's top technology firms in wealth management, naturally looks at how some of the challenges thrown up by the crisis, and the attendant rise in government regulation, will drive the need for wealth managers to harness technology to best effect.
Nevertheless, what is clear is that changes to the regulatory landscape will mean additional investment for wealth managers, be it for staff, training, or technology.
Among other findings of the report, is that there has been a rise in interest in managed accounts, seen as a more transparent way of investing when compared with some traditional models.
"Their attraction comes down to the three features of TLC: greater Transparency, Liquidity and Control - features found to be sorely lacking during the financial crisis. As a result, more than half the managers in Advent's wealth management survey reported an increase in demand for managed accounts," the report said.