Emerging Markets
India's New Growth Drivers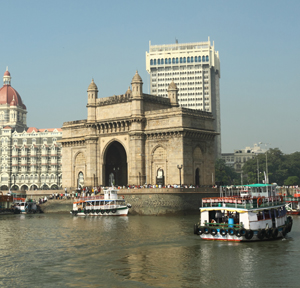 This article examines the ingredients of India's rise as an economic and business power, and the investment case that this gives rise to.
Frank Brochin (below), chief investment officer of the family office business at The Colony Group, the US wealth management organization, has these thoughts about the Indian economy and markets. As this publication has previously reported, the populous country is benefiting from a global pivot to supply chains, a process under way even before the pandemic and the impact on China.
The editors of this news service are pleased to share these views and invite replies. The usual disclaimers apply. Email tom.burroughes@wealthbriefing.com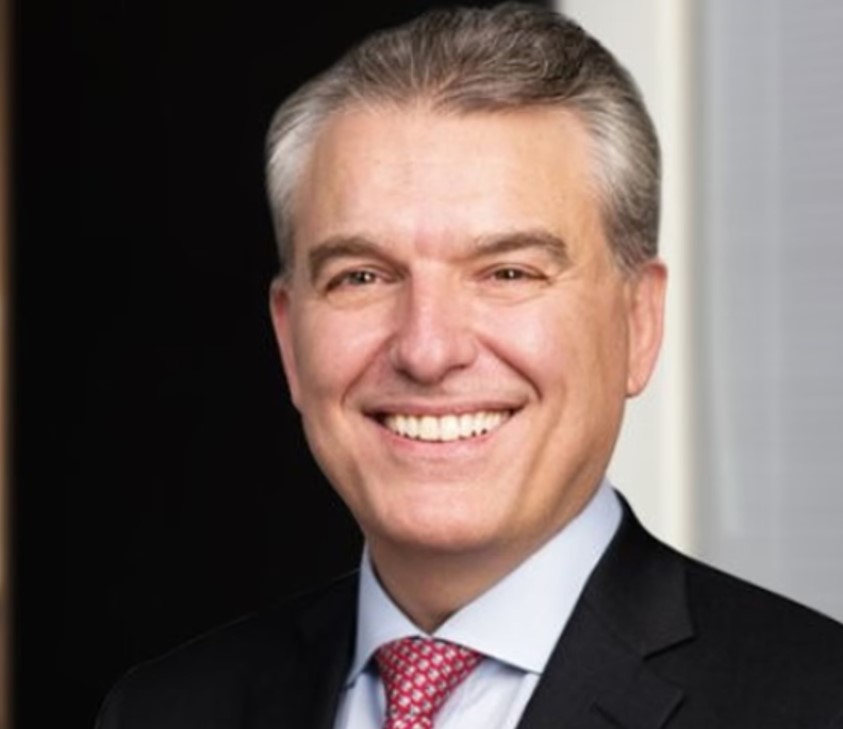 The economic outlook for India used to be good. It may be getting even better.
India's traditional growth drivers are well known. India is following a similar development path to that taken earlier by the more economically advanced northern Asian countries. Its population is transitioning from traditional agriculture to "modern" industry and from rural areas to urban centers. Economic productivity is increasing, people are earning more and spending more, leading to a significant increase in private consumption and fueling the growth of many companies. The growth outlook is more favorable in India than in other parts of developing Asia as the urbanization level is still very low and agriculture still accounts for a very large share of the economy. Thus, in the coming years, India has the potential to enjoy a greater economic transformation than China and Southeast Asia as it mobilizes its rural, agricultural labor force and develops more productive economic sectors in and around its cities. With a lower GDP per capita, and a much more attractive long-term demographic profile, India is potentially set to enjoy strong economic growth for many more years.
These trends, which have been in place for a couple of decades, are now being reinforced by new growth drivers. Any recent visitor to India will have noticed that the socio-economic transformation of the country is accelerating. It is now strengthened by the rapid digitalization of businesses, the financialization of the economy, the formalization of many industry sectors, and the rise of local manufacturing.
Business digitalization. India is embracing the digital age. The government, the private sector, and India's young population can all take credit for this development.
The government provided the original impetus for India's digital transformation with the launch of Aadhaar, a biometric digital identity program. Several hundred million people have opened Aadhaar-authenticated bank accounts linked to their mobile phones, which has enabled the direct transfer of subsidies to bank accounts, thereby reducing loss, fraud, and theft. With nearly 1.4 billion Indians enrolled, Aadhaar is now providing a suite of applications that are facilitating the broad adoption of digital services in India.
The private sector is also driving India's transformation. From online insurance to e-commerce, entrepreneurs are deploying efficient, internet-driven business models that are rapidly spreading through the economy. India's young and growing population is playing a significant role in this evolution. Nearly two-thirds of Indians are less than 35 years old, an ideal demographic profile for a society adopting new technologies.
Economic financialization. Real estate and gold used to be the most popular savings vehicles, but this is now changing rapidly. Young people are increasingly embracing financial products, and India is witnessing a broad acceleration of financial penetration. Modernizing a country requires investments. This new trend will help India finance its growth plans.
Industry formalization. New regulations are favoring the formal economy. The Goods and Services Tax has simplified business across Indian states and transformed India into a unified economic entity. This is facilitating trade, improving logistics, and increasing tax compliance. Most importantly, it is favoring formal businesses that can operate efficiently in a more regulated environment.
India is also witnessing a significant upturn in its construction sector. This is in part due to the new Real Estate Regulatory Authority, set up to protect the interests of residential home buyers. This initiative is boosting investments in real estate and driving demand for a wide variety of materials and goods.
Manufacturing. The administration is encouraging manufacturers to set up local operations. It reduced corporate taxes, passed labor reforms, facilitated the build-up of new plants, made significant investments in physical infrastructure, and put in place production incentives. In turn, manufacturing has become a new engine of growth.
Some foreign companies are reorganizing their supply chains through India. For example, Apple recently announced that it would make India one of its global manufacturing hubs. The iPhone 14 or 15 that you are using may have been manufactured in India.
Concluding thoughts.
For Western investors, India offers a reassuringly familiar democratic political system. It also boasts a reasonably sophisticated financial system, which is modeled on, and functions like, those in the West. Not only is India the oldest democracy in Asia, it also has the oldest stock market, the Bombay Stock Exchange, which has been operating since 1875 and is not subject to the kind of government intervention that can affect investors in other emerging countries.
In the past decade, India has embraced significant reforms and initiatives: it has unified trade amongst regions, streamlined the distribution of public services and subsidies, reduced corporate taxes and attracted foreign direct investments, increased the availability of financial services and credit for individuals and companies, accelerated the digitalization of the economy, and liberalized land and labor markets.
With the rise in manufacturing and the acceleration of the construction sector, India is now improving its ability to absorb the migration from farms to cities, and to employ its young people at the levels needed to match its economic ambitions.
Disclosures
The Colony Group, LLC ("Colony") is an SEC Registered Investment Advisor with offices in Massachusetts, New York, Virginia, Colorado, Maryland, Florida, California, New Hampshire, New Jersey, Connecticut, and Washington, DC. Registration does not imply that the SEC has endorsed or approved the qualifications of Colony or its respective representatives to provide advisory services. Colony is registered to do business as "The Colony Group of Florida, LLC" in Florida, and "The Colony Group of Missouri, LLC" in Missouri.
This white paper is prepared using third-party sources. We consider these sources to be reliable; however, we cannot guarantee the accuracy or completeness of the information received. This white paper represents the opinions of Colony, contains forward-looking statements, and presents information that may change due to market conditions and other conditions. It is general and educational in nature and is not intended to be, nor should it be construed as investment advice. Nothing in this white paper constitutes investment advice, performance information or any recommendation that any particular security, portfolio of securities, transactions or investment strategy is suitable for any specific person.
Colony's Services are provided pursuant to an advisory agreement with the client. Colony's Form ADV Part 2A, 2B, Form CRS, and Privacy Notice will be provided on request and as required by law. For a description of fees payable for investment advisory services, please see Colony's Form ADV Part 2A.