Philanthropy
Foundations Sustained Charitable Efforts In 2022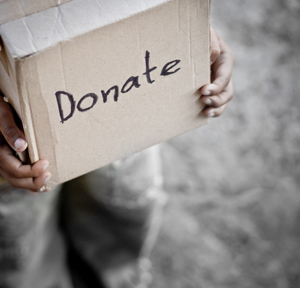 Foundation Source, a US provider of management solutions for private foundations, has just released a 2023 Report on Private Philanthropy: Giving and Investment Trends within Private Foundations.
A new report by Foundation Source found that in the face of economic instability, foundations gave $111 million more in charitable aid in 2022, totaling $865 million compared with $754 million in 2021.
The report shows that foundations continued granting more than the annual distribution requirement of 5 per cent, giving an average of 6.6 per cent of assets in 2022 – showing their commitment to making an impact through charitable giving. They also made more grants – with 31,373 grants in 2022 compared with 29,280 grants in 2021. The average grant size increased from $25,000 in 2021 to $28,000 in 2022.
Larger foundations favored specific-purpose grants at a rate of 2:1 in 2022 to ensure that their charitable missions were being pursued in a way that aligns with their vision and incorporating documents, the report reveals. Smaller foundations maintained the highest allocations to public equities (57.9 per cent), fixed income (15.5 per cent) and cash (12.2 per cent), one of the ways they ensure liquidity for their overall higher levels of giving. Larger foundations had the highest allocation to alternatives (28 per cent) to help provide diversification and return potential to their long-term portfolios, the report adds.
Nevertheless, due to tougher market conditions in 2022, including lower realized gains and contribution rates as well as generally weaker investment performance, foundations experienced double-digit negative growth of 14.5 per cent and their net asset values declined 31.5 per cent, the firm said. This outcome may have a greater impact on 2023 foundation giving since each year's payout requirement is a factor of the prior year's assets.
"Our findings demonstrate the complexity of the charitable giving landscape this year. Foundations are no less susceptible than anyone else to the ever-shifting market trends. Yet they're also incredibly disciplined through highs and lows, allowing them to maintain generosity, hit record-high giving levels, and effect more change through their philanthropy, Gillian Howell, head of client advisory services, said.
The 2023 Report on Private Philanthropy, which presents a year-over-year analysis (2021 to 2022) of foundations with assets of between $1 million and $500 million, provides insights into how the wealthiest families and most philanthropic organizations are effecting change in the world.