M and A
Goldman Sachs AM Raises Over $15 Billion In Private Secondaries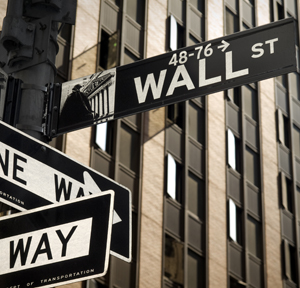 The US firm has raised the money in an area - private secondaries - that has expanded considerably in recent years within the overall alternative investments industry.
Goldman Sachs Asset Management has announced the final closing of its private market secondaries funds, Vintage IX and Vintage Infrastructure Partners, raising just over $15 billion in a challenging market. The funds drew strong interest from institutional and high net worth investors, the firm said in a statement.
The Vintage Funds, which provide liquidity solutions to private market limited partner investors and general partner fund managers, represent a flagship for Goldman Sachs' alternatives franchise, with leadership in the secondaries space since 1998 and over $45 billion of assets under management.
Vintage IX, the ninth iteration of Goldman Sachs' diversified private equity secondaries strategy and the largest offering among the Vintage Funds, closed above its fundraising target, with $14.2 billion of equity commitments from a global group of institutional and high net worth investors and commitment from Goldman Sachs employees. The firm's predecessor fund, Vintage VIII, closed on $10.3 billion of commitments in 2020, the firm said.
"We are deeply appreciative of the support from both existing and new investors. In addition to this capital, we also raised committed co-investment capital which gives us additional flexibility to pursue a diverse opportunity set. With this capital we are committed to delivering on consistent and differentiated private equity returns for our investors," Harold Hope, global head of secondaries at Goldman Sachs Asset Management, said.
Within the private markets space, an area that's grown in recent years is "secondaries" – buying and selling pre-existing stakes in private equity, credit, real estate, and infrastructure. Such markets encourage price discovery, and the promise of more liquidity makes investors feel more comfortable about entering a field in the first place. The secondaries market accounted for $108 billion in volume last year, according to Jeffries, the investment and advisory firm. Investors' portfolios, aka limited partners (LPs), made up 52 per cent of volume in secondaries last year, beating the share held by general partner-led deals for the first time since 2019. Jeffries reckons transaction volume is expected to rebound to $120 billion this year, and deployment of capital will be faster than the ability to raise funds.
Goldman Sachs said the fundraise reflects the attractive market opportunity in secondaries – the demand for liquidity is high with many global institutions over-allocated to private markets or in search of ways to generate liquidity within their portfolios.
Vintage Infrastructure Partners, which builds on 15 years of investing in infrastructure secondaries within the existing Vintage platform, closed at around $1 billion of equity commitments – making it Goldman Sachs' inaugural commingled fund dedicated to investing in the expanding infrastructure secondaries market.
"Vintage Infrastructure Partners is a natural extension of our platform, and we are encouraged by the tailwinds that continue to drive growth and opportunity in that part of the market. With dedicated infrastructure secondary capital, we hope to be a more complete solutions provider to investors and managers looking for liquidity options across the entire range of their private market investments," Hope said.
The team's sourcing of infrastructure secondaries grew by over 40 per cent between 2021 and 2022, reaching a record half-year total in 2023, the firm added.
New York-headquartered Goldman Sachs Asset Management oversees more than $2.7 trillion in assets under supervision.