Financial Results
Canoe Intelligence Doubles Growth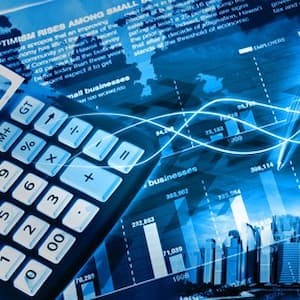 Canoe Intelligence marks this year-over-year growth milestone with a rebrand, expanded mission statement, and plans for an expanded product suite.
Canoe Intelligence, the US-based financial technology company powering alternative investment intelligence for institutional investors and wealth managers, announced last week that it has achieved a 100 per cent increase in year-over-year revenue growth on the back of continued expansion globally.
The announcement follows the completion of Canoe's $25 million Series B financing round in February 2023, which has supported its ability to broaden its footprint in European markets, grow the team in key functional areas, enhance enterprise product offerings, and strengthen Canoe's core platform.
To mark this growth milestone, Canoe said it is launching a new brand platform and identity as the firm cements its position as a prominent player in alternative data management. The company's new brand platform centers around the idea of "Alts, smarter," enabling clients, partners, and the industry with the technology, data and insights to manage alternative assets faster, more accurately, and more confidently.
"Demand for greater command of private market investment data and more efficient processes has fueled Canoe's rapid growth to date, bringing us to today's pivotal milestone. This is the start of a new chapter, as we build on our progress, expand our offering, and guide the industry forward – providing sophisticated investment firms with a smarter way of approaching alternatives," Jason Eiswerth, CEO of Canoe Intelligence, said.
"Looking ahead, we are developing complementary solutions to our core offerings, springboarding off our industry-leading technology to expand into products and data sets suitable for broader audiences," he added. "This will allow new teams and business units to reap the benefits of more streamlined workflows and a smarter approach to alternatives data. Our consistent growth is proof of the effectiveness of our technology, providing a launchpad for us to take Canoe Intelligence to the next level."
As institutions across North America, Europe, and Asia harness private market investment data – automating previously time-consuming manual processes and streamlining workflows – Canoe said it has achieved five consecutive years of revenue growth. To date, revenue in 2023 has been driven by an increase in client numbers, growing to over 250 firms, including global banks, allocators, pensions, asset servicers, private equity firms, asset managers, wealth managers, and family offices.
To meet growing demand, Canoe said it has invested in global operations over the past 12 months – increasing its headcount to 125 employees worldwide and opening a new office in London as the business pushes into Europe.