Practice Strategies
Custodian Or Creator? The Many Nuances Of The "Rising Gen" Of Wealth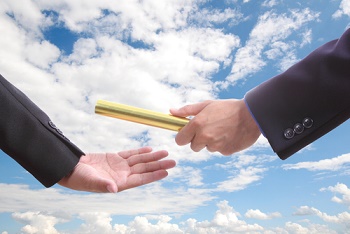 A barely conceivable $53 trillion of wealth is held by Baby Boomers, who are passing on and whose assets are in transfer to younger generations. A one-size-fits-all approach to advice isn't going to work, argues the author of this article.
This news service is pleased to share these thoughts on intergenerational wealth transfer from Stephen O'Kane, director, AlTi, the international multi-family office created from a transatlantic merger. The whole topic of wealth transfer, readers might imagine, has been beaten into the ground, but there's always a new angle. We are grateful for the opportunity to share these insights from such a major organization. The usual editorial caveats apply to the views of guest contributors. Jump into the debate! Email tom.burroughes@wealthbriefing.com
The world's wealthiest people are poised to make the greatest capital transfer of all time. According to research from Cerulli Associates (1), which analyzes data from the global financial services industry, $84.4 trillion will change hands between now and 2045, a figure almost four times the entire gross domestic product of the US.
The lion's share of this wealth will pass to heirs – around $72.6 trillion in assets while the rest will be donated to charities. Generation X is expected to inherit the greatest portion of this wealth transfer, including $8.9 trillion in the next 10 years, totaling $29.6 trillion over the next 25 years. Millennials are expected to inherit more than $27 trillion by 2045. The impact of this kind of inherited wealth is seismic, creating a rising generation of wealthy custodians globally.
But who exactly are the people behind this term "rising gen"? They hail primarily from the Gen X and Millennial demographics – but are they custodians of family fortune or creators of new value? Their motivations and interests are of paramount importance. These people will have the spending power to shape the world.
Rising gen – does it only tell part of the story?
If you were to define a rising-gen individual, what would they look like? In my experience, there are more differences than similarities between these individuals.
Let's look at a handful of people who fall under the rising-gen umbrella.
They could be someone hailing from the second generation who is taking over a successful family business – with all the stresses and responsibilities that come along with the wealth itself. Or perhaps they are the scion of a multi-generational wealthy family, accustomed to financial freedom but keen to make their mark on the world.
Alternatively, I have met rising-gen clients in their thirties who were raised to be careful with money but whose parents have now sold businesses, suddenly realising significant wealth. Or some people become rising gen overnight when they inherit unexpectedly. I have also met those who retain long-held family assets, such as real estate, that are punitively expensive to maintain, but cannot let them go. It takes experience and sensitivity to help these individuals plan.
Or think of a tech entrepreneur who has just exited a business or completed another investment event and created brand new wealth. Or a public personality with a lucrative personal brand. They too are rising gen, but their lived experience and priorities may be very different.
Then you get geographical diversity. In Asia, for example, most billionaires hail from the first generation – they are the original wealth creators. According to PricewaterhouseCoopers, 47 per cent of the 1,143 billionaires in Asia (2) were created over the past year. In Europe and the Middle East, that year-on-year difference is just 22 per cent, while the US figure stands at 21 per cent.
That said, the number of millionaires and ultra-high net worth individuals is expected to grow over the coming years, according to Credit Suisse – to 87 million and 385,000 globally in 2026 respectively. Asia will see an additional 51,000 UHNW individuals, reaching a total of nearly 118,000, with 51 per cent of those from China.
This group is truly a diverse and fascinating one, all arriving at this point in their lives from different origins and with very different goals in mind. When each person has their own unique perspective, creating an investment strategy and suitable financial infrastructure with them becomes a fine art. The "cookie cutter" approach has no place for this exciting demographic.