Client Affairs
Smooth Sailing: How To Keep Your Boat Safe This Summer And Beyond
A figure from a large insurance group is understandably in a position to talk about the risks and measures that should be taken to use yachts and other marine craft safely and enjoyably.
The following article addresses a topic that a lot of wealth managers' clients have on their minds at this time of year. When the sun is out and there's a decent breeze, what better than to hoist a sail and take to the water? Owning yachts or other vessels has traditionally been a part of HNW lifestyles. Today, ownership comes with new complexities but there are also new services and options. We carry this article from Jeremy Backman (more on the author below), vice president of Recreational Marine for Chubb Personal Risk Services, at Chubb.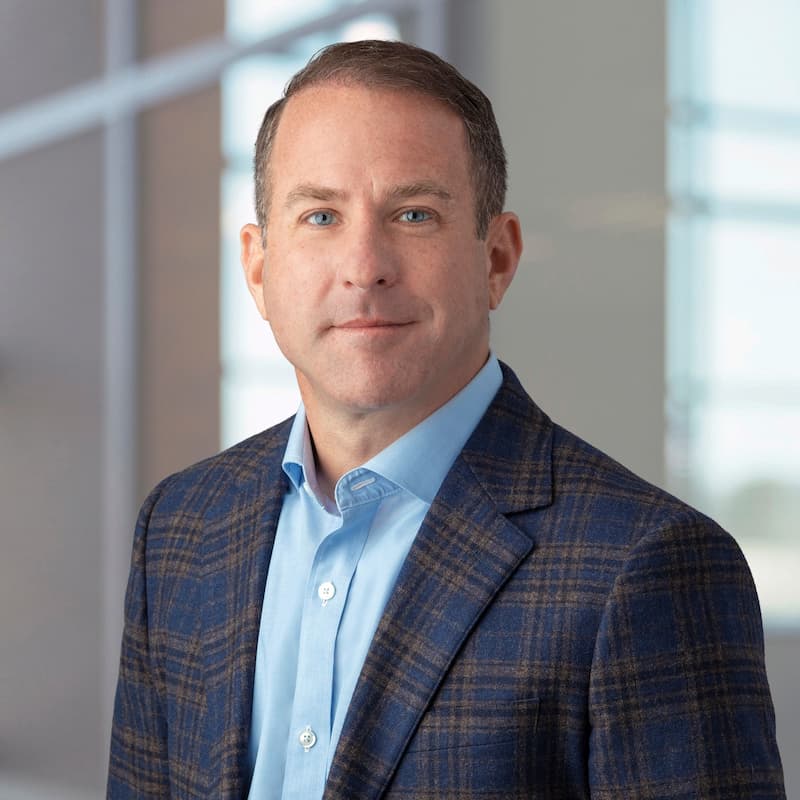 The editors are pleased to share this article and invite readers to respond. The usual editorial disclaimers apply. Email tom.burroughes@wealthbriefing.com
Gliding across open water. Fishing with kids or taking in the views with friends. Visions like these are what draw enthusiasts to boating. The pastime has only gotten more common in recent years: Sales of new powerboats reached a near-record high in 2021, and interest in boating has increased by nearly a third among women and by 145 per cent among young people. Whether you own a fishing boat, sailboat, yacht, or other watercraft, loving the lifestyle is not enough – it's also important to ensure that you protect your investment for the long term.
Five steps for protecting your boat for the long haul
As boating the season kicks off, here are five steps owner-operators should take to make their time on the water safe and enjoyable.
1. Prepare your boat for the seasons
You may be excited about going out on the water, but it's essential to get your boat ready first. Start by inspecting all systems to make sure that they're in working order: electrical, mechanical, ventilation, heating, and cooling, plumbing and more. Check for any freezing or cracking that may have occurred during the winter or any liquid that needs draining. Ensure that all software is updated, and the proper equipment is on board. If you're not an expert yourself, hire professionals to do inspections for you. You can also ask the US Coast Guard Auxiliary to perform a complimentary safety check. Regardless of where you're located, draft a storm plan that lays out who will be responsible for bad weather hitting.
When the season is over, work with a professional to properly prepare your boat for winter to avoid damage in cold temperatures. And perform maintenance throughout the year to keep all systems in working order. Just like your home or car, your boat needs regular inspections and repairs to stay in top shape. If you start each season off on the right foot, you can feel at ease on the water.
2. Enhance your safety with technology
In recent years, a plethora of tools once reserved for larger vessels have made it safer and simpler to operate smaller boats. AI-assisted and autonomous navigation technology can help handle challenging situations, such as docking. Electric propulsion, solar power and hydrogen fuel are making boats more efficient and environmentally friendly. Augmented reality technology allows operators a better view of water depth and underwater objects. Stabilization systems make boating a more comfortable experience, and some watercraft can now be operated with touchscreens or joysticks.
Advanced navigation technology can be a powerful aid, but it's no substitute for know-how and experience. Don't let these tools leave you with a false sense of confidence, and always pay attention and be prepared to take the helm if something goes awry. It's important to have the right training to understand the inner workings of your boat, as high-tech systems are not foolproof.
3. Protect the environment
With growing awareness of environmental impact within the boating community, owners need to be aware of hazards and take steps to prevent accidents. Boaters can be held responsible under federal regulations for the costs of cleaning up pollution, such as fuel and oil spills that are discharged from their vessels, especially if protected wildlife or areas are harmed. Local jurisdictions are also taking a tougher stance on environmental damage.
You can prevent spills by conducting regular maintenance to ensure that your fuel tank and lines aren't deteriorating and that you're managing wastewater properly. Many fueling stations provide complimentary wastewater disposal. Reducing the use of plastics, toxic cleaning products and chemical sunscreen helps protect marine life. Shifting to renewable energy can both reduce costs and protect the environment, while taking care while anchoring and in shallow waters can avoid disturbing wildlife.
4. Learn the rules of the water
Just like driving on roads, navigating in the water comes with guidelines to keep everyone safe. Learn the rules in your state, and beef up on common etiquette. For example, if you're towing a water skier or tuber, you may need to display a flag, stay out of the main channel, and turn the engine off when someone is getting on or off the boat. Get comfortable briefing guests on safety protocols before each trip, including where emergency equipment is stored. Common guidelines to prevent injuries include not allowing people to hang their feet over the rails while cruising, prohibiting glass and limiting alcohol consumption. When people feel safe and comfortable, they also have the best time.

5. Get insured
You've invested a lot in your vessel, so you want to ensure that you're properly protected if it gets damaged, someone aboard gets injured or the boat causes damage or injury to others. Boating entails many risks: A watercraft can get damaged if it strikes a dock, gets grounded in shallow water or gets flooded in a storm. Passengers' personal items can fall into the water. You can cause damage to other boats or cause injuries if you crash into another vessel or your boat breaks free in a marina amid strong winds. Even during the winter, a tree can fall on your boat, or it can be damaged in a snowstorm.
An insurance policy can pay for the cost of repair or replacement of the lost or damaged vessel and can cover the cost of defense in litigation of covered claims, depending on the terms of coverage provided. Look for an insurer that specializes in recreational boating and can offer tailored insurance protection and recommendations for best practices for protecting your assets. A lower price may mean lower levels of coverage. Do your due diligence: talk with your insurance agent and find out how long potential insurers have been in business, their reputation for claims service and how easy it is to access policy information and file claims. A trusted agent can provide valuable guidance on selecting the best policy and coverage for you. Having the right policy in place gives you peace of mind and helps you get back on the water quickly when the unexpected happens.
A lifestyle for a lifetime
Whether you're a first-timer or experienced veteran, it's easy to get caught up in the excitement of being a boat owner. Yet it's worth taking time to keep your vessel maintained, adopt helpful technology, learn key skills, and obtain the right insurance policy. Being responsible and protecting your investment is the best way to ensure that you can fully relax on the water, keep your guests safe and remain a boater for years to come.
About the author
Based in Jersey City, Jeremy Backman is responsible for the the sales and distibrution strategy in the US for the recreational marine product line with agents, brokers, and industry partners. He has more than 20 years in the insurance industry with a concentration in sales, distribution management, and business development of insurance programs for clients. Backman is a member of the Sea Tow Foundation Boating Safety Advisory Council promoting boating safety initiatives across the US.