Alt Investments
EXCLUSIVE: Focus On Private Equity, Evergreen Portfolios – Hamilton Lane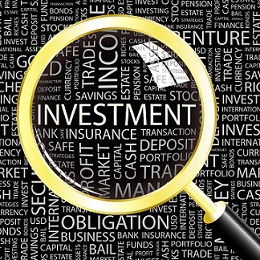 Brian Gildea, managing director and head of evergreen portfolios at private equity firm Hamilton Lane shares his insights into whether private equity and other private market alternatives can tap into the high net worth individual space.
In difficult times, an increasing number of investors are looking into private equity and other private market alternatives because they offer good returns and are a great diversifier in a volatile market, Brian Gildea at US-headquartered Hamilton Lane told this new service in a recent interview.
"Private equity has outperformed public equity in recent years," Gildea said. The public universe of companies is also shrinking, with data showing that the number of companies listed on the stock market has fallen dramatically. See here.
Despite higher inflation and interest rates, the alternatives assets industry is still growing, with research by Preqin estimating that global private capital assets under management will almost double to $18.3 trillion by 2027. More sustained growth in those asset classes that perform well in volatile markets is expected, such as infrastructure, natural resources and private debt which provide some sort of inflation protection. As the industry innovates, growing demand from retail investors and private investors, especially amongst high net worth individuals, is expected. See here.
Evergreen portfolios
Gildea believes that evergreen portfolios are better for smaller investors, as the minimum investments for these funds are much lower and offer limited liquidity monthly. As open-ended fund structures with no termination date, evergreen portfolios are permitted to recycle capital from realized returns and aren't bound by the same time constraints as other private market investment vehicles. This means that funds like Hamilton Lane Global Private Assets Fund (GPA) can weather market cycles and provide flexibility to high net worth individuals. Returns are at about 15 per cent although last year they were lower at 8 per cent, he said.
"Traditional closed end funds structures are challenging for smaller for investors. They are also more complicated from a tax perspective," he added. "Evergreen funds feel more like a mutual fund. All those things make it an easier structure for smaller investors," Gildea continued.
He thinks a globally diversified portfolio is key. "We have some venture capital and private credit exposure. We're globally diversified. We have large exposure to the US, the UK, and also some in Europe and a limited exposure in emerging markets. We are a generalist. We invest in all sectors, industrials, tech, healthcare, software," he said. "Sectors that perform strongly are often those that can pass on costs. It really is a diversified portfolio that works well," Gildea added.
He said that returns have been very high in private equity in the last few years as the macroeconomic environment has been favorable but returns were lower last year. Looking at the outlook, Gildea said that with the upcoming risk of recession, it is prudent to invest in firms which have the ability to grow in a more uncertain environment, such as private credit and infrastructure. He sees a lot of spending there in the US and around the world, such as in renewables.
"Performance was slightly down last year but the long-term outlook is positive and we expect to see double digit returns again," Gildea concluded. Hamilton Lane is a private markets investment management firm with over $850 billion in assets under management and supervision.