Technology
Alternative Investment Software – A Tour Around The Territory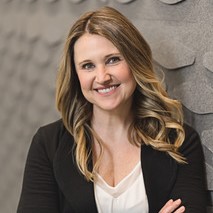 This guest article, issued ahead of our September 13 fintech summit in New York this year, casts an eye over the key players and terms in the data aggregation market and what industry figures must know.
The following article is from Erin Hulse, founder, and owner of Deviate Consulting (more on Hulse below). Hulse will be moderating one of the panels at this news service's forthcoming technology summit in New York on September 13. One of the firms mentioned below, Canoe, is also taking part in that event. We know from past fintech summits how useful they are in encouraging wealth management firms and their chief techology officers, operations staff and IT professionals to keep abreast of developments.
To register, click here. For more information about the event, email theodora.viney@clearviewpublishing.com
The editors are pleased to share these views and invite replies. The usual editorial disclaimers apply. Email tom.burroughes@wealthbriefing.com
During the past year, we've been hearing a lot of buzz surrounding supporting technology platforms in the private wealth space, including AI-based software. Clients and prospects ask, "what do you know about data aggregation technology for my statements, K1's and other documents?" Well, there's a great deal to know and learn about these up-and-coming data aggregators that can automate many of your daily tasks and free up time for more quality work from your team.
We have clients who have a half to full-time employee entirely for downloading and organizing statements from banks, brokers, and fund managers. So, what's it all about? Here are some of the key players (and acronyms) in the data aggregation market and what you need to know.
-- Canoe – Canoe was one of the early offerings in this space. Canoe is a cloud-based, machine learning technology for document collection, data extraction and data science initiatives. The system can ingest documents from email, portals, or APIs, categorize and store those documents based on a systematic approach. It extracts and normalizes the data before validating it based on user-defined rules, ultimately delivering this data to other systems seamlessly. Who uses Canoe? Institutional investors, asset servicers, capital allocators and wealth managers. canoeintelligence.com
-- Harmonate – Harmonate's Conductor platform is "orchestrating the data operations revolution for funds and fund administrators." Conductor was developed through 15 years of engineering and has served over 27,000 limited partners across 700 fund vehicles. This proprietary technology platform uses machine learning to replace the need for additional labor resources to accomplish data aggregation tasks. The tool uses inputs from multiple sources where it enters Conductor and is classified and normalized using integrity checks. It is then able to be consumed by admins, reporting platforms, and ERP systems. Harmonate.com
-- Alkymi – Alkymi's Data Acceleration Platform is now powered by GPT. GPT is an acronym for generative pretrained transformer, which is an AI language model from the OpenAI lab. They have recently introduced Advanced Validation, a new feature that incorporates complex, logic- and math-based validations. With Alkymi, you can turn unstructured data into actions, which will drive operations workflow. Alkymi can be used with alternative investments, investment reporting, onboarding and proposal generation, amongst many others. They also have a wide range of integrations available, including Microsoft and Salesforce. Alkymi.io
-- Arch Labs – Arch is a digital admin for private investments. It can manage new investments, updates, taxes, capital calls, distributions, and financial statements all in one place, providing better organization, data, and insights for private investments. The platform features anomaly detection, a comprehensive archive, an aggregated portal, and automated account updates. The goal is to improve productivity by reducing manual work, resulting in deeper insights from your data. Arch Labs' clients include RIAs, family offices, accountants, and individuals. Archlabs.com
-- AltExchange – AltExchange is a technology-powered digital admin solution that provides clients with an automated, seamless alts portfolio experience. The platform converts unstructured data from scattered documents into structured insights that help manage, track and report private investments. AltExchange allows users to aggregate investments, track performance, manage distributions, collect tax documents and more. The company has just received a Wealthies Award from wealthmanagement.com in the portfolio management, accounting, and performance reporting category. AltExchange serves advisors, investors, and asset managers. altexchange.com
About Erin Hulse
Erin Hulse is the founder of Deviate Consulting, LLC, which focuses on software selection, implementation, and accounting services for single and multi-family offices. Erin is a financial and software professional with a diverse background in the alternative investment and private wealth space, including time spent with Plante Moran, Bank of America, and SEI/Archway Family Office Services. Ms Hulse has been managing Deviate Consulting since 2015 and is based in Indianapolis, IN.
Many family offices run successful software searches, whether internally or with an outside consultant. However, it is common that the crucial missing piece to a successful project is preparing for the software implementation. Please join us to discuss how implementation planning is essential in completing a successful software selection and conversion.