Banking Crisis
Filing Suggests That UBS "Rushed" Into Credit Suisse Deal – Report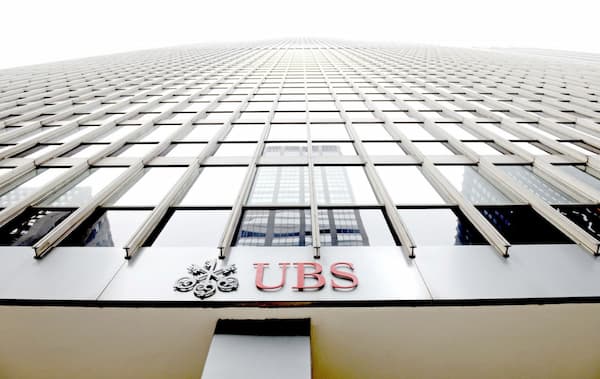 The controversial takeover of Credit Suisse continues to cause speculation about the thinking leading up to the deal. A SEC regulatory filing suggests that Switzerland's largest bank – and a big wealth player in the US – was acting under "emergency" conditions. UBS declined to comment on the matter.
UBS was rushed into buying rival Credit Suisse in a deal which it did not seek as Swiss authorities stepped into act amidst a global bank crisis, Reuters reported, citing a regulatory filing in the US.
In a filing with the US Securities and Exchange Commission this week, UBS told investors that it had less than four days to conduct due diligence given the "emergency circumstances." The Zurich-listed bank reported an estimated hit of about $17 billion from the takeover.
In March, UBS bought Credit Suisse for SFr3 billion ($3.33 billion), a deal supported by Swiss federal authorities and the country's central bank. As part of the transaction, SFr16 billion of Additional Tier 1 bonds issued by Credit Suisse has been wiped out, prompting litigation from a range of AT1 bondholders. (See here and here for other stories about the repercussions stemming from the acquisition.)
In the months leading up to the deal, this news service had occasionally heard of speculation that UBS and Credit Suisse might merge. A reason given for this probability was the fear that a merger would create a bank so big that it would be well-nigh impossible for the Swiss federal government to ever bail it out.
If the "shotgun wedding" goes ahead, as planned, it will leave Switzerland with one universal bank – a situation that raises competition issues.
Credit Suisse had been hit by a raft of scandals and missteps in recent years, defying attempts by executives to turn around the fortunes of a bank dating back to the mid-19th century. Ironically, UBS also went through tough times a decade ago amidst the global financial crisis, involving a temporary state bailout.
UBS declined to comment to this publication when asked about the Reuters story.
Among the changes wrought by the takeover, former UBS chief executive and Swiss national, Sergio Ermotti, who led it from 2009 to 2020, has returned to the role, taking over from Ralph Hamers, who had joined from Dutch group ING.
The UBS/Credit Suisse saga has also added to concerns about the state of banks in certain countries and whether they are vulnerable to rises in interest rates. The demise of Silicon Valley Bank, Signature Bank, and First Republic Bank have jolted investors and revived conversations about "moral hazard," the role of the State, and "too big-to-fail" bailouts.