Statistics
The Expatriation List: Misunderstood But Important US Tax Policy Guide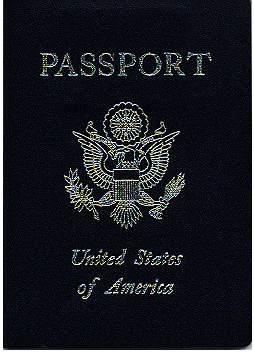 What events explain the different numbers in different periods?
2010 to 2014
FATCA was passed in 2010. This resulted in financial institutions around the world reaching out to all of their customers to determine whether or not they were US citizens or Green Card holders. The total number of account holders who were thereby motivated to give up their US citizenship or Green Cards accelerated exponentially over the next five years. While only a small percentage of these departing taxpayers met the net worth or federal tax paid thresholds, the total number of these covered expatriates who renounced US citizenship (i.e. those included on the List) also increased every year.
2015 to 2019
As the FATCA surge slowed by 2015, wealthy Americans (aka future covered expatriates) became concerned about "Tax the Rich" rhetoric coming from Democratic primary candidates Senators Warren and Sanders and renounced their citizenship as they anticipated a potential/probable Clinton POTUS victory.
When the Democratic victory did not occur, the numbers on the list dropped in 2016 and 2017. However, they increased dramatically in 2018 as a new group of wealthy Americans – concerned more about increasing political polarization and societal unrest and less about increased taxation – decided that they were bearish on the future of the US.
The drop in 2019 may have a number of explanations, but the one where we have direct knowledge relates to the handful of State Department staff who process the confirmations of US citizenship renunciations….they were redirected to deal with emergency visa issuance to victims of the earthquake in Haiti who were still recovering from a major hurricane two years prior.
2020 to 2022
In 2020 the numbers on the List increased as State Department staff returned to process the 2019 backlog. However, new US citizenship renunciations fell off a cliff after most US missions closed after Q1 as a result of the Covid pandemic. This reduction carried on in 2021, although a handful of US missions (e.g. Queenstown New Zealand) remained open.
2023 to 2024
There will be a marked increase in the numbers on the List as US missions began to reopen in late 2022 and again offer renunciation appointments. We are already seeing a dramatic increase in the number of our clients who are finally able to complete the expatriation process after not being able to do so during the pandemic.
On April 19, 2023, the List for the first quarter of 2023 was published with 536 individuals named. Since this is only one quarter, it is most meaningful to look at this number with a wider lens. With the time lag factored in the 2020 year to date versus 2021 year to date was up 21 per cent.
A significant recent trend is HNW Americans acquiring the ability to expatriate by setting up backup plans. These backup plans include acquiring the "fire insurance" in the form of a second citizenship and designing a "fire escape plan" to efficiently deal with the tax ramifications of being a covered expatriate.
Election Day 2024 and beyond
Whether HNW Americans actually trigger their fire escape plans will depend upon a) tax the rich rhetoric during the 2024 primaries and campaign; b) the 2024 election outcome; and c) new tax policies passed in the next administration.
Conclusion
The List is flawed in many ways. Even so, it can provide useful guidance and information on expatriations by mostly wealthy US citizens and Green Card holders in response to economic and fiscal forces, campaign rhetoric and government policy – both intended and unintended.
In our view, the List is a "Canary in the Coal Mine" that helps us answer the long-standing question whether wealthy American citizens and Green Card holders will overcome "life inertia" and permanently leave the US tax regime. With the top 1 per cent of US taxpayers (aka; covered expatriates) accounting for 40 per cent of the total annual US personal tax collections, this is a canary worth watching.